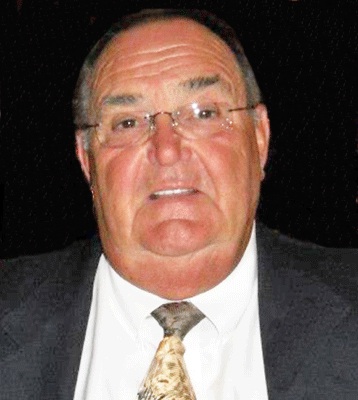 PHILIP F. 'PHIL' RUSSO
NAPLES, FLA. – Philip F. "Phil" Russo, 75, formerly of Niles and Ashtabula, died Thursday, June 13, 2013, at Lakewood Manor Care in Naples.
Phil was born on Dec. 15, 1937, in Niles, the first son of John and Winifred Law Russo.
Phil was married to Jacqueline Barnabo Russo, his soul mate, for 55 years. Jackie preceded Phil in Heaven in 2010.
Phil will be forever loved by his four children, Stephen S. Russo and his wife, Melanie of Apollo Beach, Fla., Philip A. Russo and his wife, Terri of Naples, Lenore L. Lentz of Naples, and Gina Russo Hull and her husband, Ray Hull of Niles; by his brother, John J. Russo Jr. and wife Karen of Pelham, Ala.; by his six grandchildren, Jennifer, Ryan, Pamela, Paul, Anthony and Samantha; and great-granddaughters, Colleen and Natalie.
A 1955 graduate of St. Mary's High School in Warren, Phil graduated from Youngstown State University in with a B.S. in Mechanical Engineering. He worked for Packard Electric Division GMC for 30 years as a production supervisor and production engineer before retiring in 1995.
Phil fulfilled his lifelong desire and became an artist in his retirement, sharing his love of life through his paintings. He was a member of St. Peter the Apostle Church in Naples and a past member of Our Lady of Mt. Carmel and St. Stephen's Churches in Niles. Phil was also past president of the Hallwood Homeowners Association in Ashtabula and the Lakewood Homeowners Association in Naples.
In lieu of flowers or gifts, the Russo family requests that charitable contributions be made to St. Mathews House in Naples (www.stmathewshouse.org) or the Cleveland Clinic Foundation in Cleveland (www.clevelandclinic/org/giving).
Friends and relatives can visit family members at 1 p.m. on Friday, July 12, 2013, at St. Stephens Church in Niles.
A Catholic Mass in celebration of Phil's life will take place at 2 p.m.
Friends and family can also reach the Russo family directly at Phil's email address, prusso59@aol.com.
Guestbook Entries
"I didn't know Mr. Russo, but I am sorry for your loss. I hope the scripture at John 5:28 brings you some comfort."
» Sharon on June 21, 2013
Fellow Packard Foreman
"Phil was one of the best people to be part of the Plant 12 team at Packard Electric. As one of the first female foremen, Phil treated all of us with dignity, respect and professionalism. Never showing anger, you knew if Phil was chewing on a connector he was keeping something in check. Always know he was a great man who I treasure the honor of calling a co-worker."
» Anita on July 5, 2013
Sign the Guestbook
---