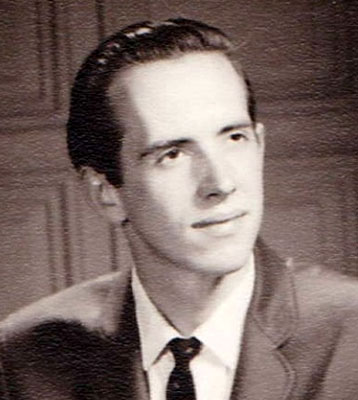 JOHN ARTHUR ELLIS
DURANGO, COLO. – John Arthur Ellis, 65, died Wednesday, June 12, 2013, at Mercy Regional Medical Center in Durango.
Cremation will occur at Hood Mortuary Crematory in Durango. A private scattering of ashes will take place at a later date.
Mr. Ellis was born June 12, 1948, in Youngstown, the son of Kenneth and Betty (Moyer) Ellis.
John grew up in the Youngstown area and graduated from Mathews High School in 1966. After high school, John entered into the U.S. Army and went to Vietnam.
In 1967, while on leave, he met his future wife, Marcella, in Fowler.  In 1969, John and Marcella married.
He worked various jobs until he found a lifelong career in truck driving. He drove various rigs all over the United States and Canada. He always enjoyed his travels through Colorado. 
Mr. Ellis enjoyed hunting, fishing and the outdoors. He enjoyed watching golf and football on television. He was a life member of the North American Hunting Club, the NRA and was a past member of the V.F.W. in Johnson and of the American Legion.
He is survived by Marcella Ellis (wife) of Pagosa Springs, Colo.; Tammy Boen (daughter) of Pagosa Springs; Kenneth Ellis (son) of Parker, Ariz.; Rodney Ellis (son) of Pagosa Springs; seven grandchildren; one great-grandchild; Charles Ellis (brother) of Sharpsville, Pa.; and Carol Laberto (sister) of Youngstown.
Guestbook Entries
"We send our deepest sympathy to Marcella & family for their loss."
» Dave & Jackie Donelson on June 21, 2013
"We send our deepest sympathy to Marcella & family for their loss."
» Dave & Jackie Donelson on June 21, 2013
"Our hearts are breaking for your loss Aunt Marcy & kids. We love you."
» Beth & Diane Laberto & Amanda Laberto-Morelli on June 21, 2013
Sign the Guestbook
---