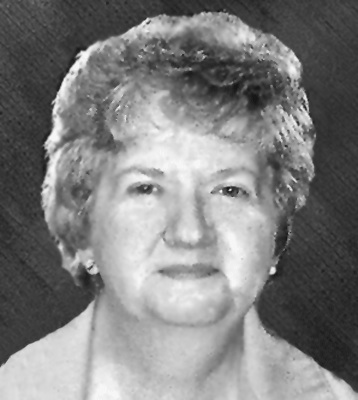 GERALDYNE 'GERRY' R. BOTT
CANFIELD – Geraldyne "Gerry" R. Bott passed away at her home in Canfield on Wednesday, June 19, following a brief illness.
Gerry was born in Youngstown on April 16, 1940, the daughter of Frank C. and Alice Freed Bott.
She was a kind-hearted and generous person, assisting family and friends frequently. She was known for her cooking, baking and great sense of humor.
Gerry was a 1958 graduate of East High School. She retired in 2002 from the Mahoning County Clerk of Courts Office. Before that, she worked for Judge Henderson in Mahoning County Probate Court. Gerry was a resident of Youngstown for her entire life except for a year of adventure she spent living in northern California with her niece, Chickie Gingerich, about three years ago.
Gerry was preceded in death by her parents; her infant daughter, Geraldyne; her sister and brother-in-law, Roberta and John Knight; her brother and sister-in-law, Frank and Elaine (Terwilliger) Bott; her brother and sister-in-law, Neal and Edra (Jayne) Bott; her brother, Melvin (Betty Lou) Bott; her brother, Chester Bott; and her sister, Madeline Bott.
Gerry is survived by her sister, Eileen (Attorney Ron) Galip of Canfield; her brother, Walter (Barbara Raub) Bott also of Canfield; and many nieces, nephews, great-nieces and great-nephews, who will cherish her memory. She is also survived by her extended second family at her church, the Grace Communion International in Canfield.
The family has entrusted the arrangements to the Schiavone Funeral Home on Belmont Avenue, where friends can pay their respects starting at 2 p.m. Saturday, June, 22. A funeral service by Gerry's Pastor John Dobritch will begin at 3 p.m.
Visit www.schiavonefh.com to leave condolences.
Guestbook Entries
Sign the Guestbook
---