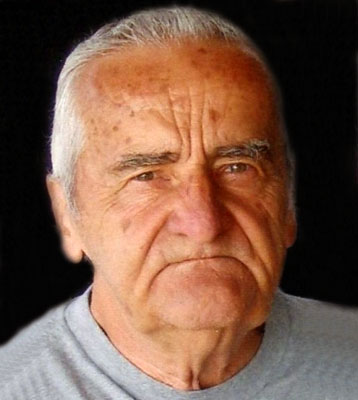 ROBERT E. KOSKI
NEW CASTLE, PA. – Robert E. Koski, 80, of Randolph Street, passed away the evening of June 15, 2013, at Jameson Hospital.
Born in New Castle on Oct. 24, 1932, Robert was the son of the late Lauri and Margaret Reiter Koski.
Surviving at home is his wife, the former Geraldine Liszka, whom he married on July 19, 1958.
He was a veteran of the U.S. Marine Corps and served during the Korean War Era from 1950 to 1953.
Robert was a devoted member of the Christ Lutheran Church. After working for 32 years, Robert retired from Jones and Laughlin Steel Corporation, where he worked as a roller. Prior to that, he had worked for Youngstown Sheet and Tube.
He enjoyed fishing and watching the Pittsburgh Steelers and Pittsburgh Pirates. Robert loved spending time with his family and cherished the times with his grandchildren.
In addition to his wife, Geraldine, Robert is survived by his five children, Robert Koski of Poland, Jeffrey Koski of New Castle, Gary Koski of Charlotte, N.C., Jennifer Herr and her husband, John of New Castle, and David Koski and his wife, Amber of New Castle; his brother, Larry Koski of Freemont, Neb.; his sister, Carol Bevington of Beaver, Pa.; and his five grandchildren, Ian Herr, Robert Herr, Alexandra Herr, Landon Koski and Ava Koski.
In addition to his parents, he was preceded in death by one brother, Richard Koski.
Visitation is Tuesday from 4 to 7 p.m. at the Ed and Don DeCarbo Funeral Home and Crematory, 941 S. Mill St.
A funeral service will be held on Wednesday at 11 a.m. at the Christ Lutheran Church, 1302 E. Washington St. in New Castle, Pa. 16101, officiated by Pastor Sean Walters.
Interment will take place in the veterans section at Parkside Cemetery and Mausoleum. The New Castle Area Honor Guard will perform military honors at the cemetery.
Please visit www.decarbofuneralhome.com to offer online condolences to the family.
Guestbook Entries
« Be the first to sign ROBERT E. KOSKI guestbook.
---