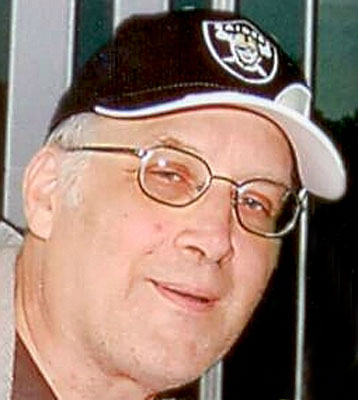 WILLIAM D. BALOGH
LOWELLVILLE – Funeral services will be held Tuesday at 10 a.m. at the Wasko Funeral Home in Campbell, with Father Lubomyr Zhybak officiating, for William D. Balogh, 58, who passed away Wednesday afternoon.
William was born Aug. 3, 1954, in Youngstown, the son of William "Zinc" and Anne Lesigonich Balogh.
He was a 1972 graduate of Campbell Memorial High School and a lifelong area resident.
William served as an optician for 40 years. He worked for Rooney Optical for several years and currently worked for Central Optical in Boardman.
He was a member of the Holy Trinity Ukrainian Byzantine Catholic Church.
William was an avid bowler, participating in many local leagues. He was a sports enthusiast and enjoyed rooting for his favorite teams, which were Cardinal Mooney and the Oakland Raiders.
Most of all, William loved spending time with his family.
William leaves to cherish his memories, his wife, the former Cheryl A. Milick, whom he married Aug. 9, 1980; his daughter, Jennifer Balogh, and son, David (Kelly) Balogh, both of Pittsburgh; his granddaughter, Savanna Balogh of Pittsburgh; his sisters, Carol (Tad) Shura of Coitsville, Barbara Sands of Concord, N.C., and Ken (Margie) Balogh of Inverness, Fla.; and nieces and nephews, Brian (Lei) Shura of Santa Clara, Calif., Robin Shura, Ph.D of Hiram, and Kara (Harn) Sands-Shiue, M.D., of Fultondale, Ala.
He was preceded in death by his parents.
The Balogh family has entrusted their loved one to the care of the Wasko Funeral Home and will receive friends Monday from 5 to 8 p.m.
Visit www.waskofamily.com to view this obituary and send the Balogh family condolences.
Guestbook Entries
« Be the first to sign WILLIAM D. BALOGH guestbook.
---