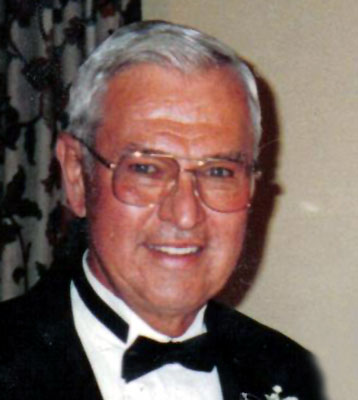 WILLIAM A. FISCHER SR
VIENNA – William A. Fischer Sr., 82, passed away peacefully at 9:30 p.m. on Friday June 14, 2013, at his home following and extended illness.
He was born in Warren on Christmas day, Dec. 25, 1930, the son of Albert and Beryl (Scriven) Fischer.
He was a 1948 graduate and salutatorian of Niles McKinley High School and a U.S. Army veteran of the Korean War. He retired in 1993 as a carpenter with the Alex Downie and Sons Company of Youngstown.
He was a member of Carpenters Union Local 171 of Youngstown, life member of the National Rifle Association of America, Warren Gun Club and the Niles First Christian Church. He was a very good marksman and was successful in many competitions. He also enjoyed, boating, fishing, hunting, refinishing furniture, the Pittsburgh Steelers and his German Shepherds. As a talented craftsman, he built his home and even remodeled it throughout the years. Most of all he loved his family and cherished the time spent with family activities.
Bill is survived by his wife, Arlene (Trenga) Fischer, whom he married on Aug. 24, 1963; son, William Fischer Jr. of Vienna; and two daughters, Lissa (Terry) Stiffy of Tampa, Fla. and Christina Fischer of Ashtabula.
He was preceded in death by his parents; and a sister, Phyllis Julia Fischer, who died on Sept. 13, 2008.
Calling hours will be Monday, June 17, 2013, from 4 to 7 p.m. at the Holeton-Yuhasz Funeral Home, Niles.
A graveside funeral service will be Friday, June 21, 2013, at 1 p.m. at Niles City Cemetery. The Rev. Debbie Dockstader will officiate.
In lieu of flowers, memorial contributions may be made to the Vienna Ecumenical Food Pantry or the Vienna Fire Department.
Visit www.holetonyuhasz.com to send condolences.
Guestbook Entries
« Be the first to sign WILLIAM A. FISCHER SR guestbook.
---