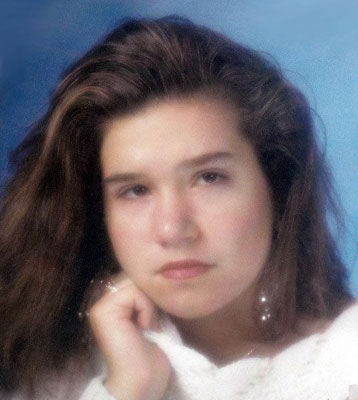 SUZANNE ZAPKO
AUSTINTOWN – Suzanne Zapko, 38, passed away peacefully late Wednesday afternoon, June 12, 2013, at her home with her family and friends by her side, following a courageous year-long battle with breast cancer. God sent His angel who mercifully took Suzanne to her eternal rest.
Suzanne was born Aug. 4, 1974, the daughter of Robert J. and Sharon S. Skodacek Zapko, and was a lifelong area resident.
She was a 1992 graduate of Austintown Fitch High School, where she was a four-year member of the marching band and concert band, playing the clarinet.
After graduation, Suzanne attended cosmetology classes at Kendall Academy of Beauty, passed the state board exam, and became a licensed cosmetologist.
Suzanne was an active member of Zion Lutheran Church in Cornersburg, and was especially active in the church's Sunday School program, the Vacation Bible School, the Second Harvest Food Bank, and she chaperoned many of the activities of the church's Youth Group.
Suzanne leaves her parents, Robert and Sharon of Austintown; her brother, John (Nikki) Zapko of Niles; a niece and a nephew, Jeremy Alan Zapko and Jacqueline Marie Zapko, each who were the love of her life and who spent the last hours of her life at her side; many aunts and uncles, cousins, nieces and nephews; and many, many friends.
Her paternal and maternal grandparents, John and Susan Zapko, and Rev. August and Mildred Skodacek, preceded her in death.
Family and friends may call from 5 to 8 p.m. on Tuesday, June 18, at Kinnick Funeral Home, 477 N. Meridian Road, Youngstown.
Family and friends may also call from 10 to 11 a.m. on Wednesday, June 19, at Zion Lutheran Church, 3300 Canfield Road, when funeral services will take place at 11 a.m.
Committal services will follow at Tod Homestead Cemetery in Youngstown.
Suzanne's family would like to give special thanks to all family and friends who prayed for her while she battled her illness. The compassion shown and good wishes expressed helped to keep Suzanne's spirits up and kept her fighting.
In lieu of flowers, Suzanne's family suggests that memorial contributions be made to Zion Lutheran Church, to be used for the Second Harvest Food Bank; or to the Joanie Abdu Comprehensive Breast Care Center, 1044 Belmont Ave., Youngstown, OH 44501.
Visit kinnickfuneralhome.com to view this obituary and to send condolences online to Suzanne's family.
Guestbook Entries
"Suzanne, You were a great friend and the sister that I never had. I'm going to miss you. Keeping you and your family in prayer. Your Friend, Darrin Cannon"
» Darrin Cannon on June 16, 2013
"So sorry to hear this horrible news. You are all in my prayers"
» Linda Nicholson Granfors on June 17, 2013
"TO SHARON AND FAMILY , MY SYMPATHY TO ALL, WITH LOVE KAREN, FROM THE CAREGIVER GROUP"
» KAREN CHRISTY on June 18, 2013
"Suzanne was the best sister,sister-in-law,aunt & person!!! She will be deeply missed. We love you very much Suzanne"
» John, Nikki, Jeremy & Jackie Zapko on July 5, 2013
Sign the Guestbook
---