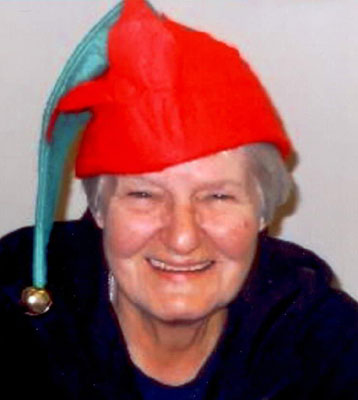 SHARON M. WINDT
BOARDMAN – Services will be at 6 p.m. Monday at the McCauley Funeral Home for Sharon M. Windt, 70, who passed away Thursday evening at her residence with her loving family by her side.
Mrs. Windt was born Aug. 22, 1942, in Akron, a daughter of Verner Ross Coleman and Athena Mae Provence, and came to the Youngstown area in 1962. She was raised by her mother and stepfather, William Hunt
She was employed by Spring Fresh Professional Cleaning Service for more than 20 years. Mrs. Windt was a graduate of Akron Central High School, an avid reader, enjoyed spending time with her family and friends and working on cars.
Mrs. Windt leaves to cherish her memory, daughters, Vickie Windt of Youngstown, Christine (Sixto) Melendez, with whom she made her home, and Laura (Jerry) Fulmer of Canfield; sons, Howard Windt of Boardman and Brian (Chris) Windt of North Jackson; brother, David (Norma) Hunt of Akron; and grandchildren, Nicole McCutcheon, Jamie McCutcheon, Brian Windt Jr., Paige Windt, Kaitlin Windt, Blake Windt, McKenzie Melendez, and Seven Surak an Quinn Fulmer.
Besides her parents, Mrs. Windt was preceded in death by her stepfather, William Hunt; and a grandson, Michael Windt,
Contributions may be made to the family in memory of their mother.
The family will receive relatives and friends from 4 to 5:45 p.m. Monday at the funeral home.
The McCauley Funeral Home Serving The Valley For More Than 111 Years!
Guestbook Entries
"My thoughts and prayers are with the Windt family. Sharon was an incredible mom and grandma. What a beautiful lady. "
» Pam Surack on June 16, 2013
"RIP Sharon. She was a sweet lady who will be missed by all who knew her. My prayers to her family and all who loved her."
» Mary Ann Davis on June 16, 2013
"Granny you were a very special person to alot of people. You will be dearly missed. I will always hold you and the memories of you in my heart forever. I love you granny."
» Becky Poyssick on June 16, 2013
"Your mom was precious and will be missed. Praying for peace and comfort for all of you. Love, Kerrie"
» Kerrie Aborn on June 17, 2013
"My dear Mother you were always there when I needed you! You never refused me! You can rest in peace now! Your suffering is over now! Thank you for holding onto and squeezing McKenzie's hand to let her know you were still with her! We will always miss you Mother and think of you every day of our lives! Sadly, missed by family and friends! I thank you for everything you have done for me while you were on this earth my dear Mother! See you when I get to Heaven!Give everyone a kiss from me and the family!"
» VICKIE WINDT on June 18, 2013
"My dear Mother you were always there when I needed you! You can rest in peace now! Your suffering is over now! Thank you for holding onto and squeezing McKenzie's hand to let her know you were still with her! We will always miss you Mother and think of you every day of our lives! Sadly, missed by family and friends! I thank you for everything you have done for me while you were on this earth my dear Mother! See you when I get to Heaven!Give everyone a kiss from me and the family!"
» Vickie Windt on June 18, 2013
Sign the Guestbook
---