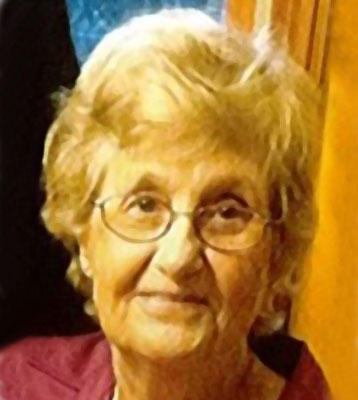 OLIVE MAE CLINE
NILES – Olive Mae Cline, 80, passed away peacefully at 9:10 a.m. on Friday June 14, 2013, at Trumbull Memorial Hospital following complications of a stroke suffered in January of 2013.
She was born in Elliott County, Ky., on Nov. 9, 1932, the daughter of Harrison and Amy G. (Wagoner) Creech.
She worked for 20 years in the housekeeping department at Shepherd of the Valley Nursing Home, Niles and retired in 1992. She enjoyed quilting, scrap booking, flower gardening, traveling with her sisters and especially family activities.
Olive is survived by a son, William E. Cline of Niles; daughter, Darlene Callow of Niles; three grandchildren, Jennifer Cline Latell of Boardman, Jeff (Christine) Callow of Girard, Brian (Johna) Callow of McDonald; four great-granddaughters; two brothers, Glen (Goldie) Creech of McDonald and Jackie (Kathleen) Creech of Pennsylvania; and three sisters, Lucille (Louie) Oakley of McDonald, JoAnn (Glen) Gregory of Niles, Carolyn (Robert) Smith of Warren.
She was preceded in death by her husband, Marvin J. Cline, whom she married on July 14, 1951, and who died on May 26, 2005; son, Eugene Cline, who died on March 23, 1982; two sisters, Bonnie Wilson and Aline Tackett; and two brothers, John Creech and Dennie Creech.
Calling hours will be Monday, June 17, 2013, from 4 to 7 p.m. and Tuesday, June 18, 2013, from 10:30 a.m. to 11 a.m. at the Holeton-Yuhasz Funeral Home.
The funeral will be Tuesday at 11 a.m. at the funeral home. The Rev. Garey McCartney will officiate.
Burial will be at Kerr Cemetery.
Guestbook Entries
« Be the first to sign OLIVE MAE CLINE guestbook.
---