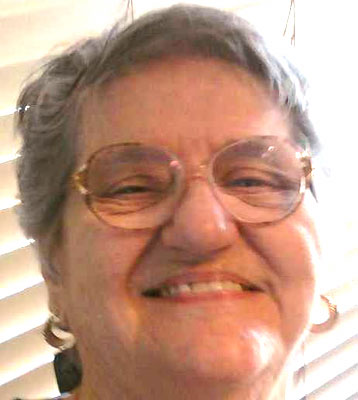 MARY POULLAS
HOLIDAY, FLA. – Funeral services will be held Monday at 11 a.m. at the Archangel Michael Greek Orthodox Church in Campbell, with Father Steve Denas officiating, for Mary Poullas, 80, formerly of Campbell, who passed away Tuesday morning in Holiday.
Mary was born June 12, 1932, in Youngstown, the daughter of Christ and Helen Berletchick Kust.
She was a 1950 graduate of Campbell Memorial High School.
Besides being an excellent homemaker, she was a member of the Archangel Michael Greek Orthodox Church and the Philoptochos Society.
In 1983, Mary and her husband relocated to Holiday.
Mary enjoyed Clearwater Beach and swimming with her husband and family.
She leaves to cherish her memory, her husband, Stavros M. Poullas, whom she married July 8, 1956; her sons, Chris (Karen) Poullas of New Port Richey, Fla. and Michael (Gina) Poullas of Hubbard; five grandsons, Stephen (Courtney), Nicholas (Adrienne), Christopher, Carter, and Lukas Poullas; and a great-grandson, Jaxson Poullas.
Mary was preceded in death by her parents; a daughter, Elaine Poullas; and a brother, Gus Kust.
The Poullas family has entrusted their loved one to the care of the Wasko Funeral Home and will receive friends on Monday at the Archangel Michael Greek Orthodox Church in Campbell from 10 to 11 a.m., prior to the funeral service.
Visit www.waskofamily.com to view this obituary and send the Poullas family condolences.
Guestbook Entries
"I was so sorry to hear of Mar's passing. She was a fun lady."
» Vicki Kozak-Gutierrez on June 24, 2013
"We had no idea Mary has passed away in 2013. Would like to send a belated card to Stavros to him but have no address. If Chris sees this, he will remember us at Clearwater Beachy in the 80s and our daughters, Kathy and Susan. Your mom was such a fun person to be with. Loved her and your Dad. Hope this note gets a response for me. Thanks. Loraine and Amil Rose in Tampa."
» Amil & Laurie Rose on December 11, 2015
Sign the Guestbook
---