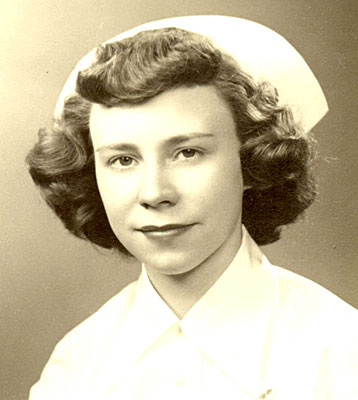 HELENE RAE FRANKLIN
MESA, ARIZ. – Helene Rae Franklin, formerly of Freehold Township, N.J. and Hubbard, departed this life peacefully on June 6, 2013, after a brief illness, at Hospice of the Valley in Mesa.
Born Aug. 19, 1930, in Hubbard, she was the daughter of the late Raymond and Helen Schidel.
Helene was predeceased by her husband, Dr. Mark E. Franklin.
She is survived by her sons, Mark of Manassas, Va. and John, of Mesa; her daughters-in-law, Catherine and Nobuko; and four grandchildren, Tara, Samantha, Matthew and Shawn.
After graduating from Hubbard High School in 1948, Helene enrolled in nurses training in Youngstown and obtained her registered nurse certification in February of 1951. She worked as a registered nurse in Columbus and Youngstown until 1965, when she left nursing to devote herself full time to her family.
A memorial service will be held at the Melcher Mission Chapel, 6625 E. Main St. in Mesa, on June 24, at 11 a.m.
Visit www.melchermission.com to express online condolences.
In lieu of flowers, her family would prefer donations to her favorite charity, St. Jude Children's Research Hospital.
Guestbook Entries
Sign the Guestbook
---