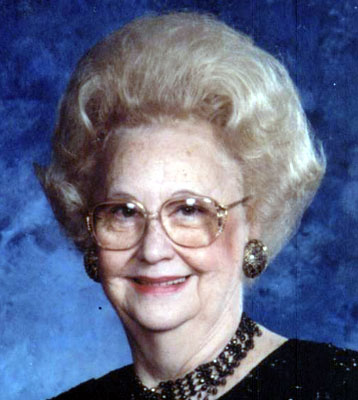 ELEANOR A. CLAWGES
BOARDMAN – A memorial Mass will be celebrated by the Rev. Richard Brobst at 10 a.m. Wednesday at St. Dominic Church for Eleanor A. Clawges, 79, who passed away Tuesday evening, with her loving family by her side.
Eleanor was born Aug. 22, 1933, in Youngstown, a daughter of Richard and Mildred Hammercheck Halt.
She was a 1951 graduate of Boardman High School. Eleanor started her career as the school secretary at St. Charles Church for 18 years, then went to work as the office manager for Com-Tutor, and retired as a resident apartment manager for Simco Management.
She was a member of St. Dominic Church, the Over 55 Club and the Mission Club at St. Charles. Eleanor was a member and past secretary of the Mill Creek chapter of the American Business Women's Association. Her greatest joy in life was spending time with her grandchildren.
Her husband, Charles E Clawges, whom she married May 16, 1953, passed away Sept. 27, 1982.
She leaves to cherish her memory, her daughter, Lori (Tom) Lamb, with whom she made her home; a son, Michael (Colleen) Clawges of McMurray, Pa.; three brothers, Dick Halt of Boardman, Carl (Mary Ann) Halt of Austintown and Fred (Sherry) Halt of Hubbard; two sisters, Marty (Lynn) Wetherholt of Ashtabula and Amy (Bill) Dorcas of Canfield; six grandchildren, Robert (Jasmin) Chiarello, Marc Chiarello, Nicholas Lamb, Christine Clawges, Jennifer Clawges and Melissa Clawges; and one great-grandson, Aiden.
Besides her husband and her parents, Eleanor was preceded in death by a sister, Betty Hanisko.
Friends may call from 9 to 10 a.m. Wednesday at St. Dominic Church.
Material tributes can be made in Eleanor's memory to Hospice of the Valley, 5190 Market St., Boardman, OH 44512.
Family and friends may visit www.foxfuneralhome.org to view this obituary and send condolences.
Guestbook Entries
Cousin Tom
"So sorry to hear of Eleanor's death. Hugs and prayers across the miles."
» Joanne & Tom Halt on June 18, 2013
Old Friends
"I am so sorry to hear of your mom's death. I am working out of town and will not be able to attend her services. Life changes for all of us.. She is at peace with your father now. She tried so hard to console me when Paul died. She was a wonderful woman. Love to you Lori, my childhood friend."
» Ginny Henik-Duncan on June 17, 2013
"Eleanor Clawges was a "fixture" in our St. Charles School Office and her kindness and caring will be remembered always by all whose lives she touched."
» elizabeth bannon on June 26, 2013
Sign the Guestbook
---