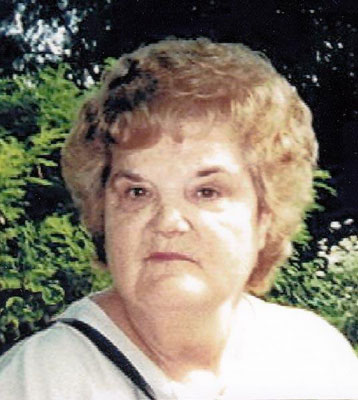 ANN K. SINKOVICH
AUSTINTOWN – Ann K. Sinkovich, 82, passed away early Thursday morning, June 13, 2013, at Hospice House.
Ann was born July 29, 1930, in Youngstown, a daughter of the late Marko and Helen Skok Sinkovich, and was a lifelong area resident.
She was a graduate of North High School, and worked for 32 years for Packard Electric, retiring in 1990 as a wiring harness assembler. Previously, she had worked for five years as an elevator operator for the Home Savings & Loan in downtown Youngstown.
She was a lifelong member of the now Holy Apostles Parish, Sts. Peter & Paul Church in Youngstown.
Ann leaves a special niece, Susan Greenwalt of Austintown, with whom she shared her home; several other nieces and nephews; many great-nieces and great-nephews; and her longtime companion, Louis Krpan of Ontario, Canada.
She was preceded in death by six sisters, Barbara Sinkovich, Mary Sinkovich, Margaret Sinkovich, Katherine Stefenac, Helen Villone, and Rose Humphrey; and four brothers, Frank, Steve, Marko, and Joseph Sinkovich.
Family and friends may call on Monday, June 17, from 10 to 11:30 a.m. at Kinnick Funeral Home, 477 North Meridian Road, Youngstown.
Funeral services will begin at 11:30 a.m. on Monday at the funeral home, and continue with a Mass of Christian Burial at noon at Holy Apostles Parish, Sts. Peter & Paul Church.
Interment will follow at Calvary Cemetery in Youngstown.
In lieu of flowers, memorial contributions may be made to Holy Apostles Parish, Sts. Peter & Paul Church, 421 Covington St., Youngstown, OH 44510.
Visit kinnickfuneralhome.com to view this obituary and to send condolences online to Ann's family.
Guestbook Entries
« Be the first to sign ANN K. SINKOVICH guestbook.
---