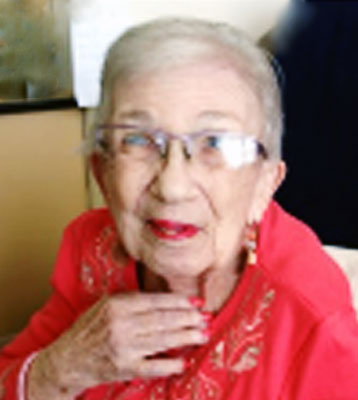 SHIRLEY AMERICUS
YOUNGSTOWN – Shirley Americus, 88, passed away peacefully on June 11, 2013, at Heritage Manor with her family by her side.
She was born on July 23, 1924, in Canton, the only child of Rose and David Baer.
She was the loving wife of the late Ned Americus, whom she married Nov. 10, 1946.
Providing a warm loving home by placing her husband and children first was her greatest pleasure.
She loved living in Boca Raton, Fla., where she and Ned retired in 1982 after living in Pittsburgh, where they raised their family.
She will be dearly missed by her three daughters, Beverly Rosenthal (Harvey) of Chicago, Debra Potter (Sam) of Miami, and Carol Mirkin (David) of Youngstown, as well as grandchildren Howard Rosenthal, Francine Brodsky (Jason), Stephanie Nichol, Jaime Scheichet (Aaron Dreilinger), Adam Mirkin and Abbey Mirkin (Andrew Merritt). She had five great-grandchildren, Sydney and Myles Brodsky, Jack Rosenthal, Derek Scheichet and Jadon Dreilinger.
Her family wishes to thank the staff of the Levy Gardens and the Heritage Manor for all the love and care they provided to her as well as her "fourth daughter," Leslie, who was her Comfort Keeper for the last six years.
The family requests that memorial contributions be made to the Ryan Mirkin Memorial Scholarship in Gerontology at Youngstown State University. Please send donations to: The Annual Fund Youngstown State University, One University Plaza, Youngstown, OH 44503-9953.
Service will be held today, June 13, 2013, at El Emeth Granada Cemetery Chapel at 3 p.m.
Calling hours are one half hour prior to the service.
Arrangements have been entrusted to the Shriver-Allison-Courtley-Weller-King Funeral Home.
Guestbook Entries
"To my Dear Shirley I am going to miss you very much, condolences to the family, she is at peace now , together again with Ned."
» Daniel Malkin on June 13, 2013
"We Have years Of Beautiful Times And memories with Shirley & Ned <3 Condolences to All Of Her Loving family."
» Nancy Hurwitz Cline & Lorraine Hurwitz Shore on August 28, 2013
Sign the Guestbook
---