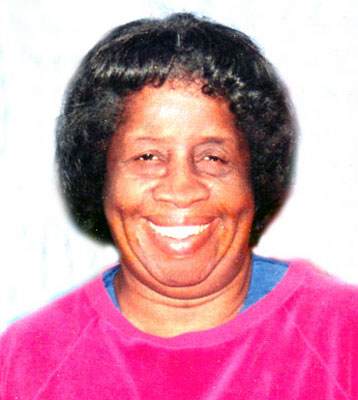 LUCILLE MCMULLEN
YOUNGSTOWN – Funeral services will be at noon on Friday at the Emmanuel Community Church, 6512 Kirk Road, for Mrs. Lucille McMullen, 85, who departed this life Saturday, June 1, 2013, at St. Elizabeth Boardman Health Center.
Mrs. McMullen was born Feb. 14, 1928, in Youngstown, a daughter of Sam and Mable Boatwright Carney.
She was a teachers' aide for the Youngstown City Schools. She was a member of the church, chairperson of Benevolent Committee, distributing food and clothing, providing shelter and paying utilities, all with the assistance of her husband. Prayer meetings were held at their home.
Her husband, Herbert H. McMullen, whom she married July 5, 1952, died June 10, 2004.
She leaves a son, Herbert J. (Carolyn) McMullen of Moreno Valley, Calif.; a daughter, Karen McMullen; three sisters, Helen Suber and Frances Allen, all of Youngstown and Sara J. Johnson of Campbell; three sisters-in-law, Irma Charles and Ethel McMullen of Youngstown, and Dorothy McMullen of Virginia; two grandchildren, Andrew and Matthew McMullen; and other relatives and friends.
She was preceded in death by her parents; a brother, Benjamin Boatwright; father and mother-in-law Farmer D. and Lovie McMullen.
Friends may call from 11 a.m. to noon on Friday at the church.
Arrangements are being handled by the F.D. Mason Memorial Funeral Home.
Guestbook Entries
« Be the first to sign LUCILLE MCMULLEN guestbook.
---