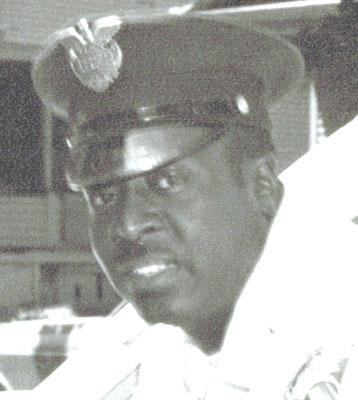 MARSHALL SEWELL
CLEVELAND – Marshall Sewell departed this life on June 5, 2013.
Marshall is survived by his beloved wife, Barbara (Evans) and was the loving father of David (Dawn), and grandfather of Ashley, Amber, and Allan.
Marshall transitioned at Hospice of Western Reserve surrounded by his loving family.
He retired from the Cleveland Police Force after 32 years of outstanding service.
Marshall sang bass with Doo Wop recording artist "The Edsels" for over 50 years and on their memorable hit "Rama Lama Ding Dong."
Family visitation is today, June 10, from 2 to 8 p.m. at the Calhoun Funeral Service, 23000 Rockside Road in Bedford Heights.
The service will be Tuesday, June 11, 2013, at 11 a.m. at Mt. Zion Oakwood Village, 1 Mt. Zion Circle in Cleveland, where family will receive friends at 10 a.m.
Guestbook Entries
"Our prayers go out to the family. May God bless and keep you all in perfect peace."
» Geraldine James Henderson and Family on June 10, 2013
classmate of 1956.
"my deepest regrets go out to marshall's family. i'll always remember our 50th class reunion,when marshall and the edsels entertained us. it was a great time. god bless."
» jean (hudak)stephenson on June 10, 2013
"With the deepest sympathy to the family.God bless you in your time of sorrow."
» Sam Freeman Jr on June 10, 2013
Sign the Guestbook
---