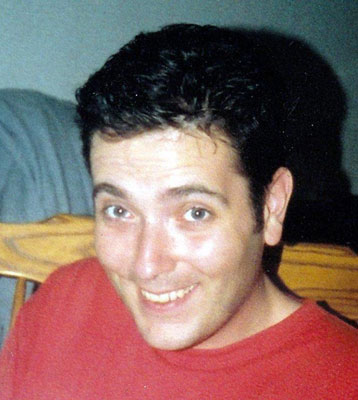 ROBERT C. KOTOUCH SR
AUSTINTOWN – Robert C. Kotouch Sr., 44, passed away Saturday, June 1, 2013, at St. Elizabeth Health Center in Youngstown following a lengthy illness.
Bob was born Jan. 2, 1969, in Youngstown, a son of Robert A. and Kathleen Grey Kotouch, and was a lifelong area resident.
He was a 1987 graduate of Austintown Fitch High School and had attended Youngstown State University.
Bob worked as a union representative and zone committeeman at Packard Electric (Dephi) in Warren from 1994 to 2006.
He enjoyed playing guitar, listening to music and music trivia. He also enjoyed playing darts and shooting pool. Most importantly, Bob enjoyed being with his two sons who were the "thunder and lightning" of his life, and spending time with his very close group of friends.
He was a member of Crossroads Church.
Robert leaves his loving wife, Heather C. Watson Kotouch, whom he married July 8, 2000; his mother, Kathleen Kotouch of Austintown; four children, Robert C. Kotouch Jr., Andrew P. Kotouch, Colleen Ross, and Christian Wilson, all at home; a sister, Tami Kotouch of Austintown; a brother, Eric (Angela) Kotouch of Austintown; a niece, Tori Harman of Austintown; several aunts and uncles including Uncle Ted Grey who was very special to him; many extended family members; and many. many friends, including his best friend, Randy Bass.
His father, Robert C. Kotouch Sr., passed away Sept. 16, 2011.
Family and friends may call from 4 to 7 p.m. on Thursday, June 6, at Kinnick Funeral Home, 477 N. Meridian Road, Youngstown, and are welcome to attend Bob's funeral service at 11 a.m. on Friday, June 7, at the funeral home.
A committal service will follow at Brunstetter Cemetery in Austintown.
Bob's family suggests that anyone wishing to make memorial contributions do so by donating to Heather Kotouch to help with expenses to raise the children.
Visit kinnickfuneralhome.com to view this obituary and to send condolences online to Bob's family.
Guestbook Entries
Friend from Delphi
"Sorry for your loss, bob was a great guy and helped me a lot as a committee man."
» Garnett Chinchic on June 4, 2013
Former Co-Worker
"My deepest sympathy to Bob's family during this most difficult time. Bob was such a pleasure to work with and be around. His beautiful smile always lit up the room. Rest in peace Bob. No more pain my friend."
» Judy Coman on June 5, 2013
Old family friend
"Thank you for all that you have done for me. I hope they play all your favorite music in heaven. Rest easy...and fly high."
» Audrey Gardner on June 5, 2013
"Bob will be greatly missed.the Crawford & French family. "
» Bob Kotouch on June 5, 2013
Parents of a Childhood Friend
"We remember a sweet and happy young man.Bobby now joins God's angels to ever more watch over those he loves on earth."
» Cathy & Pete Evanovitz on June 5, 2013
Sign the Guestbook
---