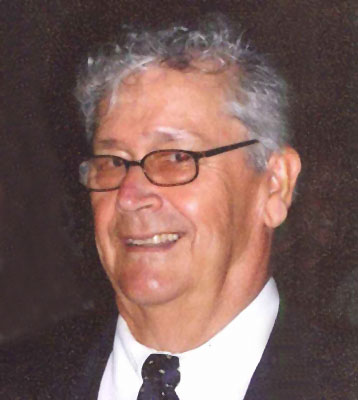 JOAQUIN 'JACK' G. NIEVES
WARREN – Joaquin "Jack" G. Nieves, 84, died June 4, 2013, at Trumbull Memorial Hospital.
He was born Nov. 25, 1928, in Lares, Puerto Rico, a son of the late Gabino Gonzalez Caban and the late Leonarda Nieves.
He married Nancy (Yasko) Nieves on Aug. 3, 1957.
He was employed as an Assembly line worker at General Motors for 21 years.
Jack was a member of GM Local No. 1112 and Victory Christian Center Warren Campus. He loved cooking and gardening.
Jack is survived by his wife, Nancy Nieves of Warren; daughters, Kathy (Tim) Hanson of Barberton and Shirley Young of Canfield; son, Jack Nieves of Gainesville, Ga.; many nieces and nephews; five grandchildren; and great-grandchildren.
He was preceded in death by his parents; and all of his brothers and sisters.
Services will be held at the Carl W. Hall Funeral Home on Friday June 7, at 1:30 p.m., where Pastor Mikel Lagaras will officiate.
Friends may call from 6 to 8 p.m. on Thursday, June 6, at the funeral home and one hour prior to service time on Friday.
Entombment will be at Meadow Brook Memorial Park, Warren.
The family requests that in lieu of flowers, please make memorial contributions to the Warren Family Mission, 2671 Youngstown Road SE, Warren, OH 44484, in his memory.
Guestbook Entries
"To The family: I am deeply saddened for your loss...such a caring man...please accept my condolences and love. Jana"
» Jana Nieves on June 10, 2013
Sign the Guestbook
---