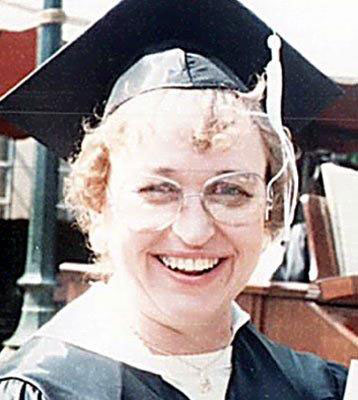 GERALDINE L. PERRINE
AUSTINTOWN – Geraldine L. Perrine, 77, passed away Friday morning, May 31, 2013, at her home following a nine-year battle with cancer.
Geraldine was born Aug. 6, 1935, in Youngstown, a daughter of the late Gregory and Mary Louise Doyle Bardon, and was a lifelong area resident.
She was a 1953 graduate of Chaney High School, and was a loving and beloved wife, mother, grandmother, and homemaker, who also worked as a controller for various auto dealerships in the area from 1967 to 1987. During that time, she worked towards a bachelor of arts degree in Business Administration from Westminster College, graduating in 1986. Gerry also worked in her family's business, Perrine Enterprises Commercial Services from 1987 to the 2010, and she worked for GLP Budget Management preparing tax returns from 1987 to 2004.
Mrs. Perrine was a very active member of St. Brendan Church on Youngstown's west side, where she was a member of the Altar & Rosary Society, was a lector, a Eucharistic Minister, and participated in many church activities and projects. She bowled in the Tuesday morning St. Brendan Ladies' League at West Side Lanes, and in the mixed doubles league on Sunday nights.
Gerry was also very active in the community. She was past president of the Lake-to-River Girl Scouts, held various offices over the years with the Youngstown YMCA, was the president and area director of the American Society of Women Accountants, was a member and past treasurer of the Associated Neighborhood Center, was a member of the Canfield Businesswomen's Association, was a vice-president of the Saxon Club Retirees, was a member of the Ladies Ancient Loyal Order of Hibernians, and she golfed in the Ladies leagues at Meander and Pine Lakes golf courses.
Mrs. Perrine leaves her beloved husband, Richard A. Perrine, whom she married Sept. 3, 1955; three daughters, Mary (Jeff) Meredith of Marietta, Ga., Laura (John) Zengel of Marietta, and Nancy (Jim) Collins of Cortland; a son, Richard B. (Phyllis) Perrine of Youngstown; nine grandchildren, Amanda, James, Jeff, Missy, Gina, J.C., Jerica, Michelle, and Jonathan; a brother, Gregory (Eileen) Bardon of Rogers; and two sisters, Joan (John) Giba of Youngstown and Mary Louise Crawford of Berea.
Family and friends may call from 4 to 7 p.m. on Friday, June 7, at Kinnick Funeral Home, 477 N. Meridian Road, Youngstown, where the Altar & Rosary Society of St. Brendan Church will pray the rosary at 3:45 p.m.
Funeral services will take place at 10 a.m. on Saturday, June 8, at St. Brendan Church, 2800 Oakwood Ave. in Youngstown.
Family and friends are welcome to attend a memorial luncheon on Saturday, at Rachel's Restaurant, 54 Westchester Drive in Austintown, following Gerry's funeral services.
Gerry was all about living, and she asked her family to request that in lieu of flowers, donations be made to the Seidman Cancer Center at University Hospitals, P.O. Box 74947, Cleveland, OH 44194-4947, so research can continue to help others live longer lives with cancer, as Gerry did when her doctors gave her six months to live in 2004.
Visit kinnickfuneralhome.com to view this obituary and to send condolences online to Geraldine's family.
Guestbook Entries
"Joan, I am so sorry for your loss. The bond with a sister is very special. I hope that the passage of time and the knowledge that others care will help to ease your pain. Your fellow IAAP friends are here for you."
» Denise Altman on June 6, 2013
"Uncle Cob and family, My thoughts and prayers have been with you and will continue to be...Love to you all"
» Cheryl on June 6, 2013
Sign the Guestbook
---