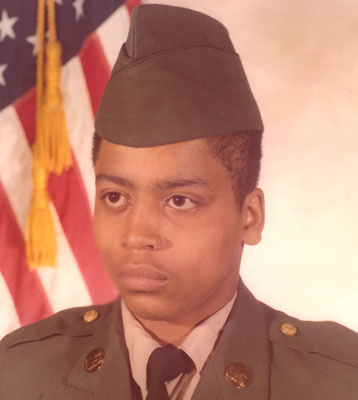 MICHAEL JAMES SCOTT
YOUNGSTOWN – Funeral services will be at 10:30 a.m. Saturday at the F.D. Mason Memorial Funeral Home for Michael James Scott, 52, who departed this life Sunday, July 21, 2013, at his residence.
Mr. Scott was born Feb. 20, 1961, in Youngstown, a son of Samuel Scott Sr. and Katherine Woodberry Scott.
He was a Sergeant in the Army, retiring after 20 years.
He leaves a daughter, Toni Riley of Youngstown; siblings Samuel T. Scott, Carlissa (Jeff) Phifer and Rita Scott, all of Youngstown, Beverly London and Michelle (Glen) Scott-Cochran, all of Liberty, Rev. Wanda Scott-Miller of Carson, Calif., Carl Scott of Long Beach, Calif. and Joseph (Stephanie) Riveria of Houston; and his lifelong companion, Cassandra Armour of Youngstown.
He was preceded in death by his parents and four brothers, Larry, Donald and Ronald Scott, and James Riveria.
Friends may call from 9:30 to 10:30 a.m. Saturday at the funeral home.
Guestbook Entries
......into the sunset
"Though you are gone, our childhood memories will live on in my heart....Rest in peace my friend......"
» Marlon Gant on July 25, 2013
Sign the Guestbook
---