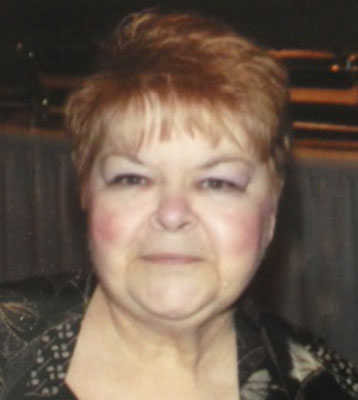 CHARLOTTE JUNE KINNICK
YOUNGSTOWN – A memorial service will be held Friday at 11 a.m. at the Bethel Lutheran Church, for Charlotte June Kinnick, 65, who passed away Wednesday morning at home surrounded by her family.
Charlotte was born July 26, 1947, in Connelsville, Pa., to Carl and Mary (Grimm) Hileman.
She was a graduate of Campbell Memorial High School. She was a stay at home mother and a caregiver for many of her elderly friends.
She was a member of the Bethel Lutheran Church. She also was a member of Lowellville Rod and Gun Club. Charlotte enjoyed playing bingo, going to Mountaineer and camping.
Charlotte is survived by her husband, Ronald G. Kinnick, whom she married March 9, 1968; three daughters, Marithanna Kinnick (Dean Spradlin) at home, Rhonda (Brian) Klase of Poland, and Tracie (Christopher) Liptak of Struthers; a sister, Geri Tabus of Poland; three brothers, Curtis Hileman of Campbell, Carl Hileman of Austintown, and Donald Hileman of New Middletown; three grandchildren, Ashley and Taylor Klase and Cooper Liptak; and many nieces and nephews.
She was preceded in death by her parents; two sisters, Norma Tabus and Ruth Kinnick; and three brothers, Allbert, Russell and Raymond Hileman.
The family requests that memorial contributions take the form of donations to the Bethel Lutheran Church.
Arrangements are being handled by the Higgins-Reardon Funeral Homes, Poland Chapel. 
Guestbook Entries
"Ron, so sorry for your loss. You and your family are in my prayers."
» Janet Lisko Ruberto on July 25, 2013
"Very sorry for your loss. You are all in my thoughts and prayers."
» Amy on July 25, 2013
"We are so very sorry for your loss. She was a special lady,& now in the Hands of God."
» Kathy T. & Sons on July 25, 2013
"Sincere sympathy to Ron and family in the great loss of Charlotte. I recall how pleasant she was when we were at any Union function. God bless. Gini"
» Lucarell on July 26, 2013
"Tracie, my condolences to you and your family."
» Dale Alfredo on July 26, 2013
"Tracie, We are so very sorry for your loss. You are in our prayers."
» Rich& Lori Magazzine on July 28, 2013
Sign the Guestbook
---