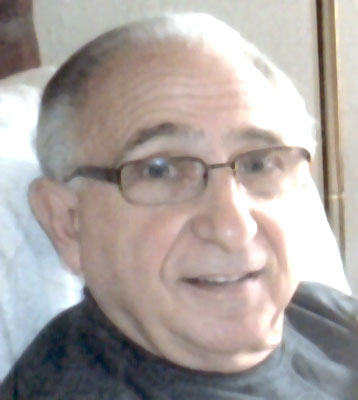 ANTHONY J. ZUCCO
NILES – Anthony J. Zucco, 73, a beloved husband, father, grandfather, and brother, passed away Tuesday July 23, 2013, at St. Elizabeth Health Center in Youngstown, following complications from a motorcycle accident.
He was born Sept. 19, 1939, in Kane, Pa., the son of Antonio and Mary Corso Zucco.
He was a graduate of Kane High School and employed as a supervisor at Delphi Packard Electric for 28 years, retiring in 1991.
He was a member of Our Lady of Mount Carmel Parish in Niles, Hog, NRA, Safari International, Cortland Moose, and San Felippe Neri Lodge.
He enjoyed hunting, the outdoors, reading, spending time and cooking with his family, snowmobiles, and most of all, riding his Harley and taking many trips with his wife and friends.
He will be deeply missed by his wife, Carol DeMarsh Zucco, with whom he shared 51 wonderful years together; a son, Mark Zucco of Warren; two sisters, Josephine Cameneti and her husband, Jim of Warren and Angie Pellegrino of Warren, Pa.; two grandchildren, Marisa Augustine and her husband, Darren and Anthony Zucco; a great-granddaughter, Nina Augustine; and many nieces and nephews.
He was preceded in death by his parents; a brother, Joe Zucco; and two sisters, Theresa Juliano and Joanne DeFilippis.
Friends may call from 5 to 7 p.m. Friday at the Joseph Rossi and Sons Funeral Home in Niles, where the Mount Carmel Bereavement Ministry will conduct prayers at 6:30 p.m.
A Mass of Christian Burial will be held at 10 a.m. Saturday at Our Lady of Perpetual Help Catholic Church in McDonald, with Fr. John-Michael Lavelle officiating, preceded by a 9:15 a.m. prayer service at the funeral Home.
Friends may visit www.josephrossifuneralhome.com to view this obituary, sign the guest book, and send e-mail condolences.
Guestbook Entries
Camp Neighbor in Kane, Pa
"I am sadden by the loss of my friend Anthony, he was truy a dear friend. My prayer are with you Carol and Mark and the entire Zucco family. My prayers are with you, and may God grant you perfect peace and comfort in your moment of sorrow. Anthony will always live on in our hearts because he will never be forgotten."
» Richard McClinton on July 25, 2013
Camp Neighbor in Kane, Pa
"I am sadden by the loss of my friend Anthony, he was truy a dear friend. My prayer are with you Carol and Mark and the entire Zucco family. My prayers are with you, and may God grant you perfect peace and comfort in your moment of sorrow. Anthony will always live on in our hearts because he will never be forgotten."
» Richard McClinton on July 25, 2013
Camp Neighbor in Kane, Pa
"I am sadden by the loss of my friend Anthony, he was truy a dear friend. My prayer are with you Carol and Mark and the entire Zucco family. My prayers are with you, and may God grant you perfect peace and comfort in your moment of sorrow. Anthony will always live on in our hearts because he will never be forgotten."
» Richard McClinton on July 25, 2013
Sign the Guestbook
---