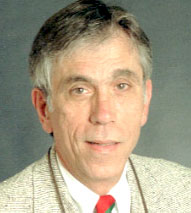 WILLIAM 'BILL' A. MOROCCO SR
FARRELL, PA. – William "Bill" A. Morocco Sr., 67, of 1917 Paul St., passed from this life on Thursday, July 18, 2013, at 11:15 a.m. at his home following a brief illness.
He was born June 12, 1946, in Sharon, Pa., to Richard A. and Mary E. (Carine) Morocco, who are both deceased.
Bill married Angeline Santell on July 27, 1968; she resides in Farrell.
He was a member of Our Lady of Fatima-St. Ann Church in Farrell. A graduate of Farrell High School Class of 1964, he went on to receive a Bachelor of Arts degree in Political Science from Gannon University and a Master of Arts degree in secondary education from Westminster University. He taught history, civics and social studies at East High School in Youngstown, Kennedy Catholic High School in Hermitage, Pa., and finally at Farrell High School for a total of 28 years.
Bill served on the Farrell City Council from 1978 to 1986 and from 1996 to 2000. He was elected Mayor of Farrell and served from 2000 to 2008. He was the Key Club advisor at Farrell High School and was a member of the former Kiwanis Club of Farrell, serving a term as club president. His other activities and memberships included Shenango Valley Jaycees, Farrell/Wheatland Little League, Farrell Volunteer Fire Department, The Christopher Columbus Society and the Italian Home of Farrell.
Bill is survived by his wife and two sons, Bill Jr. in Hollywood and Matthew and wife Tyler in Pittsburgh; and one grandson, Dominic Santell Morocco. Also surviving are a brother, Richard A. Morocco Jr., Esq., and wife Kathie of Holden, Mass.; an aunt, Jessie Evans of Hermitage; and two brothers-in-law, Joseph D. Santell Jr. and wife Jeannie and Patrick Santell and wife Jeannette.
Friends may call today, July 21, 2013, from 3 to 7 p.m. at the A.E. Pustinger Funeral Home, Ltd., 1310 Idaho St. In Farrell.
A funeral Mass will be celebrated Monday, July 22, 2013, at 10:30 a.m. at Our Lady of Fatima-St. Ann Church, 601 Roemer Blvd. in Farrell, with the Rev. Donald E. Berdis, Pastor, as celebrant.
Burial will be at St. Anthony Cemetery in Hermitage.
The family is requesting any material contributions in his memory be made to the Shenango Valley Animal Shelter, 2599 Broadway Road, West Middlesex, PA 16159; or The Mercer County Humane Society, 3005 E. State St., Hermitage, PA 16148.
Condolences may be e-mailed to pustinger@verizon.net.
Guestbook Entries
school mate
"our condolence to you and family. sincerly sam and macyel scales"
» samuel and macyel scales on July 21, 2013
Sign the Guestbook
---