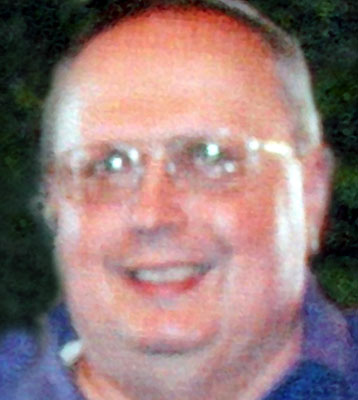 DAVID G. KURTANICH
HERMITAGE, PA. – David G. Kurtanich, 57, passed away at UMPC Presbyterian Hospital shortly after noon on Thursday, July 18, 2013, with his family at his side.
Mr. Kurtanich was born March 7, 1956, in Sharon, Pa., to Alex and Helen Kurtanich.
He graduated from Sharon High School in 1974, and then went on to receive a Bachelor's degree in Civil Engineering from Youngstown State University. He continued his education at Carnegie Mellon University, where he received a Master's degree in Civil Engineering.
David enjoyed a career in Civil Engineering initially at Kurtanich Engineers & Associates Inc. of Hermitage and then joining the faculty at Youngstown State University. He began his teaching career as a part-time faculty member, then as a full-time faculty member in the Civil and Construction Engineering program until his appointment as the Director of the School of Engineering Technology. He also authored numerous technical and educational articles relating the engineering field.
He was licensed as a professional engineer in Pennsylvania and Ohio and a member of the National Society of Professional Engineers, the Pennsylvania Society of Professional Engineers, Tau Beta Pi and a past member of the Hermitage Rotary Club. His hobbies included golfing and fishing.
He was of the Catholic faith and a former member of St. Ann's Parish, Farrell, Pa.
He is survived by two sisters, Joanne (Paul) Kirila of Mason Sandra of Sandy Lake; and a brother, Joseph (Janet) of Sharon; along with nieces Jennifer Kirila and Adrienne Kurtanich and nephews Paul Kirila, Jonathan Kirila, Scott Kirila and Jon Kurtanich.
He was preceded in death by his parents.
In lieu of flowers, memorial contributions may be made to the David G. Kurtanich Memorial Scholarship Fund in care of Shenango Valley Foundation, 7 West State St., Sharon, PA 16146.
Calling hours will be held from 1 to 3 p.m. Sunday, July 21, 2013, and from 10 to 10:30 a.m. Monday, July 22, 2013, at the J. Bradley McGonigle Funeral Home Inc., 1090 E. State St,. Sharon.
Visit www.McGonigleFuneralHomeandCrematory.com to send condolences to his family.
A Mass of Christian Burial will be celebrated at 11 a.m. Monday, July 22, 2013, at the Church of Notre Dame with the Rev. Jeffery J. Noble, pastor as the celebrant. A brief prayer service will held at the funeral home at 10:30 a.m. prior to leaving for the church.
Interment will be at St. Ann's Cemetery, Hermitage, Pa.
Guestbook Entries
« Be the first to sign DAVID G. KURTANICH guestbook.
---