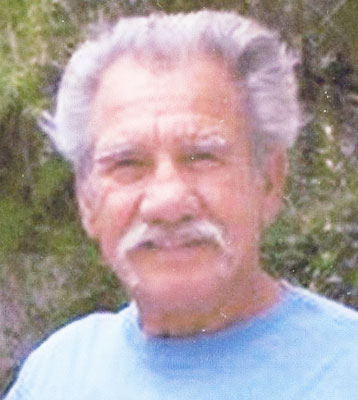 PAUL 'PUTZY' KEKICH
LACKAWANNOCK TOWNSHIP, PA. – Paul "Putzy" Kekich, 77, passed away July 14, 2013.
Putzy was born May 8, 1936, in Sharon, Pa., to Samuel and Jennie Stepcich Kekich.
He worked as a heavy equipment operator for 44 years, where he worked with operating engineers. Paul worked for several different companies, including Kirila Contractors of Brookfield, T Bruce Campbell Construction of West Middlesex, Pa. and Sharon Paving and Construction of Sharpsville, Pa. He also owned Woodland Speedway for Go Carts in Lackawannock Township and attended the Victory Christian Center in Coitsville.
Putzy was a member of Local 66 District 2 of Youngstown. He also was involved in racing cars from 1962 to 1981. Paul enjoyed anything with an engine and was an avid hunter.
Surviving is his wife of 51 years, Mary Ann Swarts Kekich, whom he married in Paradise, Calif.; son Michael Kekich and his wife, Shelly of Hermitage, Pa.; daughter Lori Kekich of Henderson, Nev.; son Douglas Kekich of Sharon; and grandchildren, Lindsey and Adam, daughter and son of Mike and Shelly, and Ashley and Leah, daughters of Lori.
Paul was preceded in death by his parents; four brothers, Steve Ellics, Mike Kekich, Daniel Kekich and Peter Kekich; and five sisters, Sophie Markulin, Sally Danchise, Shirley Grachanin, Mary Sisic and Patricia Georgiadas.
Funeral services will be held Thursday, July 18, 2013, at 7 p.m. at the funeral home chapel with the Rev. William Beck.
Calling hours will be Thursday, July 18, 2013, from 3 until the time of service at the John Flynn Funeral Home & Crematory Inc., 2630 East State St., Hermitage.
Burial at Hillcrest Memorial Park, Hermitage.
Friends may visit www.flynnfuneralhome.com to sign the guest book.
Memorial contributions may be made to Auto Racers for Kids, 4230 Franklin Road, Fairview, PA 16415.
Guestbook Entries
"my condolences to the kekich family paul was a good man and a good racer"
» dave mchattie on July 17, 2013
Mr.
"To the kekich family,sorry for your loss,he will be missed"
» Don Pleasant on July 17, 2013
"To the Kekich family, Putzy will be missed but always in my memories."
» Le Roy W. Bruce on July 18, 2013
Sign the Guestbook
---