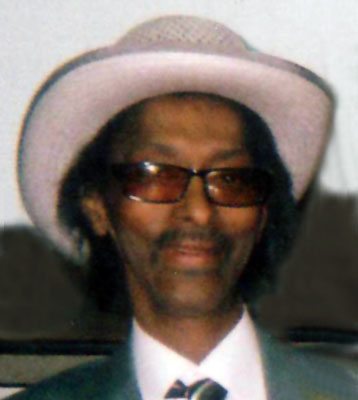 LARRY DARNELL SAMUELS
YOUNGSTOWN – Memorial services will be Friday, July 19, 2013, at 11 a.m. at the Mt. Zion Baptist Church for Mr. Larry Darnell Samuels, 59, who departed this life Sunday, July 14, 2013.
Mr. Samuels, affectionately known as "Blue," was born Nov. 29, 1953, in Talladega, Ala., a son of Edward and Rebecca Samuels Smith.
He was a 1971 graduate of The Rayen School and was a member of the Mt. Zion Baptist Church.
He enjoyed sports and was an avid Dallas Cowboys fan. He loved "old school" music and billiards. In his earlier years, Larry loved to play baseball. He had been employed with U.S. Steel Corporation and in the custodial department with the Holiday Inn Metroplex.
He leaves to mourn his passing, but rejoice in his peace, his mother, Rebecca Smith of Youngstown; his wife, the former Candis Howell, whom he married April 7, 2012; seven children, Tawan Hudson, Larry Scott, Timeaka Neely and Daryll Hall, all of Youngstown, Charmain Rodgers and Charletta Allen, both of Columbus, and Ebony Hall of Cleveland; four stepchildren, Chanon Howell, Chakenya Howell, Kenneth Coleman and Chakia Howell, all of Youngstown; a brother, Anthony Smith of Youngstown; a sister, Robinette Smith of Columbus; a niece, whom he helped rear, Marika (Romale) Wallace of Cleveland; an uncle, Willie C. Coleman of Youngstown; 24 grandchildren; seven step grandchildren; six great-grandchildren; and a host of family and friends.
He was preceded in death by his father, Robert E. Smith; and a son-in-law, James "Neal" Rodgers.
Friends may call from 10:30 to 11 a.m. at the church.
Arrangements are entrusted to the L.E. Black, Phillips & Holden Funeral Home.
Guestbook Entries
Sign the Guestbook
---