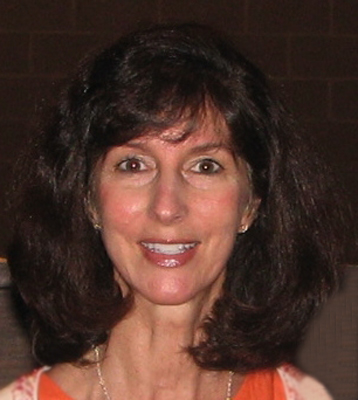 JACQUELINE MARIE (STANISLAW) ZINN
CHAPEL HILL, N.C. – Jacqueline Marie (Stanislaw) Zinn died peacefully on July 16, 2013, in her Chapel Hill home surrounded by her loving family.
Jacqueline is survived by her devoted husband of 33 years, Douglas C. Zinn, and their four loving children, Christopher, Jerry, James and Mary Kathryn; her faithful mother, Anne Stanislaw; her four dedicated siblings; sister, Joan Shanahan and husband, Brien; brother, Jerome Stanislaw and wife, Jeanine; sister, Elizabeth Wilson and husband, Patrick; brother James Stanislaw; Alicia Stanislaw; and her caring in-laws Charles and Mary Zinn. She was blessed with 12 wonderful nieces and nephews, Conor and Regan Shanahan, Blake, Davis and Liza Stanislaw, Madeline, Laurel, Mara and Liam Wilson, and Gwyneth, Phoebe and Lilly Stanislaw. Jacqueline is also survived by two maternal aunts, Eleanor Verba and Joan Crowe and husband, Jim, and one paternal aunt, Doris Jean Vinkler and husband, Paul.
She was predeceased by her beloved father, Jerome J. Stanislaw, M.D.
Jacqueline was born in St. Louis on Jan. 3, 1957 to Dr. and Mrs. Jerome J. Stanislaw.
She spent most of her childhood in Warren, graduating from John F. Kennedy High School in 1975. She graduated magna cum laude from Duke University in 1979 and received her MBA from UNC Business School (now Kenan Flager) in 1989.
Jacqueline joined Burroughs Wellcome in 1983 as a Clinical Research Associate I. She progressed through several positions of increasing responsibility culminating as a Clinical Research Scientist III. She made significant contributions to projects in the Hematology/Inflammation and Cardiovascular Sections including initiating and monitoring the first Burroughs Wellcome Co. IND-sponsored study conducted in Europe. Jacqueline then joined the R&D Project Management department within Glaxo Wellcome and contributed to the development of several successful drugs (ZybanÒ, LamictalÒ, LanoxinÒ) and worked across a number of therapeutic areas (neurosciences, cardiovascular, metabolic). Jacqueline then turned her attention to developing new project managers, firstly as a section manager and finally within GlaxoSmithKline as the head of the project management group based in RTP.
Whatever the task, Jacqueline began it with alacrity, and completed it in an orderly, diligent and expeditious manner. Whether she was competing in triathlons, working on NDA's for GSK, or running training sessions, she was always very thorough and committed to excellence. The role, of which she was most proud, was mother. When she was watching her children mature by playing in sports, participating in school activities, and relaxing at home or on family vacations, Jacqueline received her greatest joy.
Jacqueline was passionate about dance as a young child and carried that throughout her life. She had over decades-long tenures as a dancer with the Warren Civic Ballet Company and the Chapel Hill Ballet Company, Chapel Hill, N.C. She was a student in the first American Dance Festival at Duke University in 1978, after which she was a steadfast attendee of dance performances every year through 2012.
Jacqueline was extremely grateful for the overwhelming support she received from her family, the Saint Thomas More Church and School community, dear friends, office colleagues at GlaxoSmithKline, and the dedicated and caring health care providers at Duke University Medical Center and beyond. These loving individuals gave her tremendous strength and courage to persevere throughout her challenging battle with cancer and her end-of-life experience.
A Mass of Christian Burial will be offered at 10 a.m. Saturday at St. Thomas More Catholic Church, Chapel Hill.
In lieu of flowers, contributions in Jacqueline's name may be made to the Tisch Brain Tumor Center at Duke University Medical Center, www.cancer.duke.edu/btc/ or the American Dance Festival in Durham, NC www.americandancefestival.org.
Visit hallwynne.com for on-line memorials.
Arrangements are under the care of the Hall-Wynne Funeral Service in Durham.
Guestbook Entries
Sign the Guestbook
---