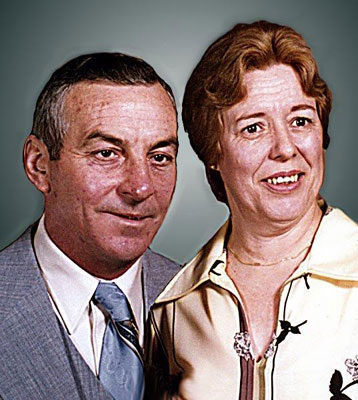 EDWARD G. STURM
"Together Again"
AUSTINTOWN – Edward G. Sturm, 82, passed away peacefully on Tuesday, July 9, 2013, at his home with his family by his side.
Edward was born Feb. 1, 1931, in Youngstown, a son of the late Edward and Mary Altwiss Sturm, and was a lifelong area resident.
He proudly served in the U.S. Marine Corps during the Korean War and later worked at Republic Steel Corporation in Youngstown for 38 years.
Ed enjoyed fishing, gardening and spending time with his family.
He leaves his son, John S. Sturm (Karen Cibula), with whom he shared his home; three grandchildren, Holly Green of Niles, Edward Green of Youngstown, and Daniel Green of Massillon; two sisters, Dorothy Reese of Boardman and Mary Scott of New Middletown; and his dog, Gypsy.
His wife, Dolores Jean Johnson, passed away Jan. 11, 1992. A son, Mark E. Sturm; a daughter, Cathy Green; a son-in-law, Larry Green; a grandson, Larry Green; a brother, Joseph Sturm; and two sisters, Edna Adair and Margaret Cox, also preceded him in death.
Family and friends are welcome to attend a graveside committal service with military honors at 2 p.m. on Friday, July 19, at Resurrection Cemetery in Austintown.
There are no calling hours.
Arrangements have been entrusted to Kinnick Funeral Home, 477. N. Meridian Road, Youngstown.
Visit kinnickfuneralhome.com to view this obituary and to send condolences online to Mr. Sturm's family.
Guestbook Entries
Sign the Guestbook
---