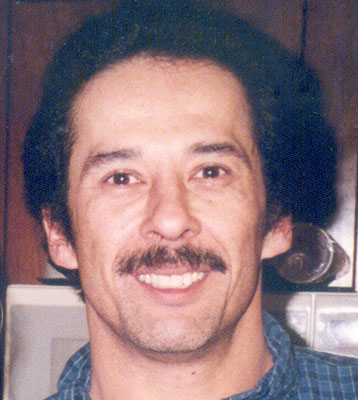 LORIE A. 'HANEY' HAINES
NILES – It is with heavy hearts we announce the passing of Lorie A. "Haney" Haines, 53, a devoted husband and father, who died Saturday, July 13, 2013, at St. Joseph's Eastland after a courageous eight month battle with lung cancer.
He was born Aug. 1, 1959, in Warren the son of William and Tazuko Sawai Haines Sr.
Lorie was a graduate of Howland High School. After graduation, he worked as a press operator for Howland Printing before venturing out on his own to operate Characters Lounge in McKinley Heights, as well as his own construction company, Haines Construction and Remodeling.
As owner of his own construction company, Lorie's clients became lifelong friends and he considered many to be family. In his spare time, Lorie enjoyed playing pool and was a member of both APA and Valley Pool Leagues. As a member of the Creek Dogs, the team won 5th place in Las Vegas at the APA National Championships. His life long project and pride and joy, was the construction of the three-story garage that towers over his house.
Lorie will always be lovingly remembered by his wife, Kathy Slusher Haines, whom he married Jan. 30, 2001; a son, Justin Haines of Niles; two brothers, Glen Haines and his wife, Sandy of Howland and Ronald Haines of Willoughby; in-laws, Sonny and Liz Slusher; sister-in-law, Vicki Mishko and her husband, Edward; numerous nieces and nephews; and great-niece.
He will also be sorely missed by his best girl of over 14 years, his Shepherd Collie mix, Angelina "Bun Bun."
He was preceded in death by his parents; a brother, William Haines Jr.; and a sister, Claire Haines Wise.
Friends may call from 5 to 7 p.m. on Wednesday and 10 to 11 a.m. on Thursday at the Joseph Rossi and Sons Funeral Home in Niles.
Funeral services will be held at 11 a.m. on Thursday at the Joseph Rossi and Sons Funeral Home in Niles with Fr. Thomas Kraszewski officiating.
Family and friends can visit www.josephrossifuneralhome.com to view this obituary, to sign the guest book, and to send e-mail condolences.
Arrangements are being handled by the Joseph Rossi and Sons Funeral Home in Niles.
Guestbook Entries
« Be the first to sign LORIE A. 'HANEY' HAINES guestbook.
---