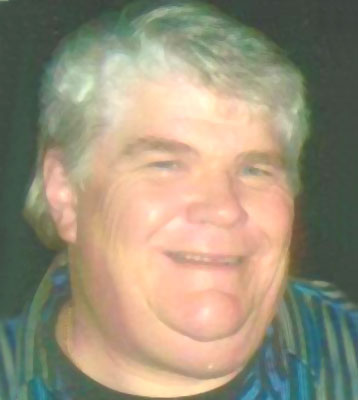 GEOFFREY R. BURKETT
YOUNGSTOWN – Funeral services will be at 7 p.m. Wednesday, July 17, 2013, at the Lane Family Funeral Homes, Anstrom Chapel, 8387 Tod Ave. in Boardman, for Geoffrey R. Burkett, 57, who passed away July 13, 2013, at Cleveland Clinic from complications of a heart attack.
He was born Aug. 9, 1955, to Ralph and Carol (Connors) Burkett in Youngstown. 
He was a 1972 graduate of Woodrow Wilson High School and was a cab owner with Independent Radio Taxi.
Geoffrey  leaves two sisters, Gail and Melissa Burkett of Youngstown; a daughter, Mary Burkett; sons, Floyd and Jonathan and their mother, Margaret; a son, Thomas (Heather) and their children, Noah and a daughter to be born in October; and Tom's mother, Peg.  Geoffrey also leaves sons Greg and Michael (Tiffany) and their mother, Darla, including grandchildren, Greg Jr. and Annie.  He also leaves to mourn his passing his niece, Katherine; his aunts, Marilla Fellows and Cynthia Burkett; and a host of loved ones.
The family would like to thank the staff of the Cardiac Intensive Care Unit at Cleveland Clinic, especially nurses, Lydia, Sandra and Megan.
Friends may call on Wednesday from 4 to 7 p.m. at the funeral home.
Arrangements have been entrusted to the Lane Family Funeral Homes, Boardman Chapel.
Family and friends may visit www.lanefuneralhomes.com to view this obituary and send condolences.
Guestbook Entries
"Much love Kathie, Tim, Marilla and all the family You are all in my prayers"
» Kathy Booth on July 16, 2013
"with deepest sympathy in your loss Geoffrey always said hello to me and teased me about my dogs when I took them for walks that they would pull me down,I am very sorry and I will keep you in my prayers and this time neighbors at 156 Maywood Dr.Gayle and Joe Hite"
» Gayle and Joe Hite on July 16, 2013
"Uncle Jeff will be missed, he was well loved."
» rickie on July 16, 2013
"Dear Margaret, Mary and family. So sorry to hear of the death of Jeff. May God keep you in His care and grant you His Peace. I love and miss you all and you are in my prayers. In Christian Love, Judy"
» Judy Bogan on July 19, 2013
Sign the Guestbook
---