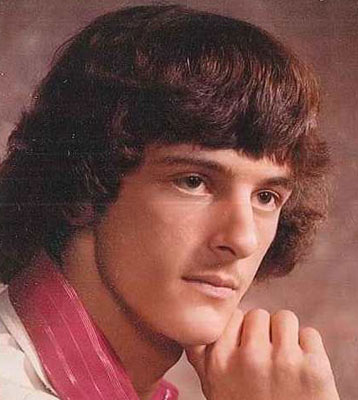 STEVE A. HALLIS
STRUTHERS – A memorial service will be held at 7 p.m. on Thursday at the Clemente Funeral Home in Struthers, for Steve A. Hallis, 47, who passed away at St. Elizabeth Health Center on Saturday morning.
Steve was born on Aug. 4, 1965, in Youngstown, a son of Steve A. Hallis Jr. and Delores E. Traficanti (William) Burke of Struthers.
He lived in the area his whole life and was a self employed painter, who enjoyed art and drawing.
Besides his parents, he leaves two sons, A.J. Hallis of Struthers and Brandon Hallis of Indiana; and one daughter, Cassie Hallis of Indiana; one sister, Terri Baron of Boardman; and one grandchild, Cameron.
Steve was preceded in death by his grandparents, Dominick and Julia Traficanti.
Friends may call on Thursday from 4 to 7 p.m., two hours prior to the memorial service at the Clemente Funeral Home in Struthers.
Visit www.clementefuneralhomes.com to view this obituary and send condolences.
Guestbook Entries
"We love and miss you so much stevie. You were like a brother to me. I know you're in a better place now. Rest in peace. I love you "
» Shannon romeo on July 10, 2013
"Rest in peace cuz...You will be missed! I know that now your pain is gone and you are restored! Love you!"
» Sherri Braho on July 10, 2013
"Dear Delores, I'm very sorry for your loss. I will never forget how close I was to Steve growing up, and how welcome you always made me feel in your home. I would love to speak with you (if you wish), you can reach me at 813.526.8449. Again, my deepest condolences. ~Kevin Valley "
» Kevin Valley on July 12, 2013
Sign the Guestbook
---