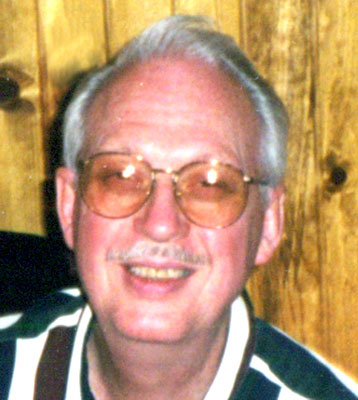 SAMUEL H. DAVIS
CHARLOTTE, N.C. – Samuel H. Davis, 69, formerly of Girard, died Tuesday June 25, 2013, at his home from cancer, and went to dwell in the house of our Lord.
He was born July 1, 1943, in San Antonio, the son of Edward A. Davis, who was a veteran in World War II and killed in action, and June E. Davis.
He retired from Copperweld Steel, where he gave 30 years of service. He was a member of St. Rose Church in Girard, and also enjoyed golfing and bowling.
He is survived by his beloved wife, Polly Ann Davis; mother June E. Davis; father of Patrick Davis and the late Timothy Davis; and grandfather of Abigail L. Davis.
Samuel married into a very large family and acquired many brothers and sisters who all loved him dearly, Marie and Walter Kustra, Elizabeth Page, Rudoph and Dolares Simonetti, Elanor Truckley, Anthony and Frances Flaminio and the late Nancy Truckley. He also leaves aunts, Beverly Stewart, Charlotte Miller and Dorothy Hyden; uncle Robert Hyden; and many nieces, nephews and cousins.
Samuel was a very loving and giving person and will be sadly missed by all.
A memorial Mass will be held on Friday, July 12, 2013, at 1 p.m. at St. Rose Church with a prayer service at 12:30 p.m. at the Blackstone Funeral Home in Girard.
The family will receive relatives and friends on Friday from 10 a.m. until the time of prayer service at the funeral home.
Interment will be held at Resurrection Cemetery.
Visit www.blackstonefuneralhome.com to view this obituary and send condolences to the Davis family.
Guestbook Entries
Sign the Guestbook
---