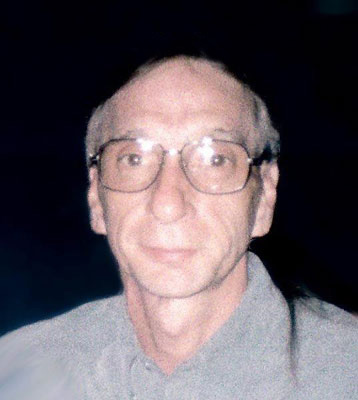 RANDY LEE BAYTOS
YOUNGSTOWN – Randy Lee Baytos, 60, of the city's west side, passed away unexpectedly Monday evening, July 8, 2013, at St. Elizabeth Boardman Health Center.
Randy was born March 19, 1953, in Salem, a son of the late Martin and Patricia Pelliccioni Baytos, and was a lifelong area resident.
He was a 1971 graduate of Western Reserve High School and served in the U.S. Army from 1972 to 1974. He later worked at Vinylume Products and for Steel City Corporation for several years.
Randy was a NASCAR fan, and enjoyed working around his yard. He was also known to his family and friends as "Mr. Fixit" for his ability to repair anything.
Mr. Baytos leaves his loving wife, Kathy M. Babik Baytos, whom he married Sept. 10, 1994; a stepdaughter, Julie McNally of Cincinnati; four sisters, Connie (Bob) Jongeward of Sioux Falls, S.D., Merlene Richards of Berlin Center, Kathy A. Baytos of Youngstown, and Jackie (John) Wilkinson of San Francisco; a brother, Stan (Pam) Baytos of Berlin Center; and many nieces and nephews.
Family and friends may call from 6 to 8 p.m. on Thursday, July 11, at Kinnick Funeral Home, 477 N. Meridian Road, Youngstown, where a funeral service will follow at 8 p.m.
Visit kinnickfuneralhome.com to view this obituary and to send condolences online to Randy's family.
Guestbook Entries
"Kathy, I'm so very sorry for your loss. Many thoughts and prayer for you and your family."
» Eileen Ellsworth on July 10, 2013
RIP
"So sorry for your loss, the whole family is in my thoughts. <3"
» Kristy Klausing on July 10, 2013
"Kathy and family, I am so very sorry for your great loss. He is in the arms of the angels right now."
» Marilou Bisutti on July 10, 2013
"Kathy and family, I am so very sorry for your great loss. He is in the arms of the angels right now."
» Marilou Bisutti on July 10, 2013
"Kathy and family, I am so very sorry for your great loss. Please take comfort in the fact that he is in the arms of the angels."
» Marilou Bisutti on July 10, 2013
"Stan and Pam, we are so sorry to hear about your brother, our prayers are with you and your family."
» Jerry and Wanda drahos and family on July 10, 2013
RIP
"Kathy, so sorry to hear that the love of your life has left you, your in my prayers now and forever Love, Cyn"
» Cyndi on July 10, 2013
Never forgotten
"I am so sorry to all of my family for the loss of their husband,brother,uncle and friend. I feel lucky growing up around him and having the relationship that I did with him. Sorry I cannot be there tonight, but I will make it soon. Love you Uncle Randy always!"
» Kacie Baytos on July 11, 2013
"You have my deepest sympathies."
» TIM MCNALLY on July 11, 2013
"Sorry for your loss.May you find comfort in the many pleasant memories of your time with Randy"
» John Mulligan on July 13, 2013
Sign the Guestbook
---