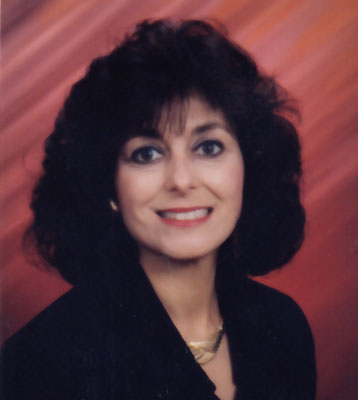 DR. SUSAN K. LEONE
CANFIELD – Dr. Susan K. Leone, 63, passed away on Sunday, July 7, 2013, at St. Elizabeth Health Center in Youngstown.
Susan was born on Nov. 8, 1949, in Cleveland, to the late Charles and Mary (Valerio) Testa and raised in Campbell.
Susan married Ronald F. Leone on June 19, 1971.
Besides her husband, Ronald, she leaves a daughter, Jennine (Stephen) Micheline of Hubbard; a son, Ronald Leone Jr. of Canfield; a niece, Tarra (Glendon) O'Hara; grandchildren, Dominic, Gianna, Mia and Vincent Micheline; a great-nephew, Anthony O'Hara; and her faithful companions, her dogs, Sable and Brutus.
Her parents preceeded her in death.
Susan was a 1967 graduate of Campbell Memorial High School and a graduate of Youngstown State University, earning a bachelors and masters degree in Education. She went to receive her Doctorate at Akron University in 1994 in Elementary Curriculum. She had a reading endorsement as a literacy specialist, and held a principal license. Susan retired as an Instructional Consultant from MCESC (July of 2010), and was also a part time faculty member in the Dept. of Teacher Education at YSU since 1989. She taught numerous reading courses, supervised student teachers, and published articles on various literacy topics. She also taught at St. Christine's for over 20 years where she received The Golden Apple Award.
Susan was a member of the International Reading Assoc., The Ohio Council of the IRA, Mahoning Valley of the IRA, served as field representative of the Executive Board of OCRIA and past president of the OCRIA. She was honored with the Commitment to Literacy Award by the Mahoning Valley Council of the IRA and was honored by YSU's Beeghly College of Education as an outstanding Alumni. She touched the lives of many elementary students, undergraduate students, preparing to become teachers, and classroom teachers, and inspired them with her love of reading.
She was a member of St. Christine Church where she was a Eucharistic Minister and volunteered for various church functions.
Calling hours will be at the Fabrizio Funeral Home on Thursday, July 11, 2013, from 5 to 8 p.m. and Friday from 9 until 9:30 a.m.
Funeral services will be at St. Christine Church on Friday, July 12, 2013, at 10 a.m.
The family is being served by the Fabrizio Funeral Home, 619 E. Indianola Ave., Youngstown, OH 44502.
Guestbook Entries
"I will deeply miss my cousin and dear friend. Susan was a sister to me. May you rest in peace."
» Kathi Woodward on July 9, 2013
Staff and Physicians
"Susan was a wonderful person with such a contagious laugh. We enjoyed seeing her at the Access Center. We will miss her deeply and know that our thoughts and prayers are with you."
» The Center for Vascular Access on July 10, 2013
"Just want to thank Mrs. Leone for taking the time to make such a positive impact in my Moms life, when things were not so bright. Her kindness and williness to go out of her way has left my Mom very grateful till this day. "
» Jessica on July 10, 2013
"I Will Always Remember What A Wonderful Teacher She Was!!! She Will Be Missed. Prayers To The Entire Family. May She Rest Peacefully In The Arms Of Our Lord!!"
» Marijane Layko Bowman on July 11, 2013
"My most sincere sympathy. I met her many years ago as my favorite daughter's teacher and throughout the years we were together many times as fellow educators. An outstanding lady!"
» joyce mcclay on July 12, 2013
"I was so blessed to have taught school with Susan at St. Brendan's my first year teaching. She was so incredibly kind, generous and loving to the students and the staff. She was beautiful inside and out, and her students adored her. My deepest sympathies to her family."
» Katie Miller on July 14, 2013
Sign the Guestbook
---