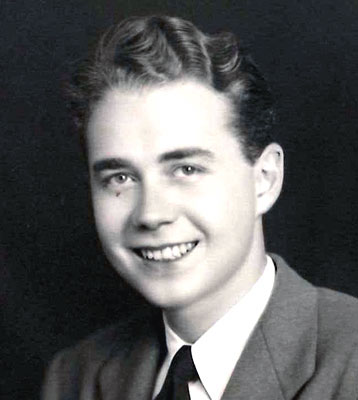 CHARLES DEIBEL
JEANNETTE, PA. – Charles Deibel, 91, was the first born of C. Victor and Mollie Deibel at their farm in North Jackson. 
He was a gifted student and graduated from the University of Notre Dame in South Bend, Ind. with a degree in Metallurgy. Charles made his home in a suburb of Pittsburgh for the past 40 years. 
He was a man of varied interests that ranged from water-skiing at his get-away cottage on the Allegheny River to his interest in antiques and art. He was never without a project.
He was preceded in death by his two brothers, Drew of Canfield and Paul of California and a nephew, Victor of California.
"Uncle Charles" is survived by nieces, Sunny and Mary Joyce and nephews, Allen, Bob and Drew. Many loving family members and colleagues will miss him.
No calling hours will be observed. He will be laid to rest at the Deibel Family plot at Calvary Cemetery in Youngstown.
"God Speed, Charles."
Arrangements are entrusted to the Lane Family Funeral Homes, Canfield Chapel.
Family and friends may visit www.lanefuneralhomes.com to view this obituary and to send condolences.
Guestbook Entries
"Charles was my last surviving Deibel family first cousins. He was a wonderful guy. It should be noted that he worked in the Manhattan Project throughout WW II."
» William Deibel on August 11, 2013
Sign the Guestbook
---