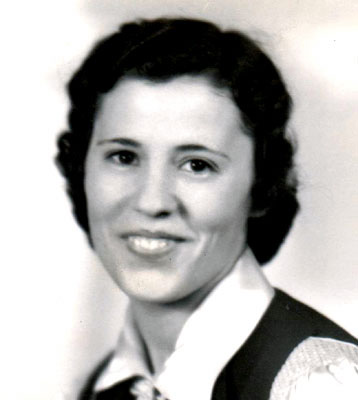 MARY PALMA INFANTE LISI
MENTOR – Mary Palma Infante Lisi, 98, passed away July 7, 2013, at Salida Woods Assisted Living in Mentor.
She was born March 27, 1915, the daughter of Alesandro and Rosina Infante of Mason Street, Niles.
Mary worked for the Spiotta Crown Clothes Sewing Company in Newark, N.J. and modeled their WAVE uniforms during World War II. She then worked for General Electric, Nela Park, in their miniature lamps division from 1950, until she retired in 1980. She continued to work as the concession stand manager at the Great Lakes Mall Cinema for many years.
Mary was a member of the Immaculate Conception Church in Willoughby, holding the office of past president of the Court of Mary and working many years as a volunteer at the Oktoberfest. She volunteered over a 1000 hours at Lake West Hospital in the coffee shop. Her favorite pastime, though, was being with her many grandchildren and great-grandchildren.
She is survived by her son, Michael (Julie Anne) Lisi of Willoughby; daughter, Mary Lou Manning of Willoughby; grandchildren, Michael (Lisa) Lisi of Avon Lake, Chris (Maria) Lisi of Worthington, Matthew Lisi of Solon, Nancy (Nick) Gilpin of Willoughby, John (Lori) Manning of Fishers, Ind., and Tom (Carolyn) Manning of Chagrin Falls; great-grandchildren, Rebecca Lisi of Avon Lake, Collin Lisi of Worthington, Anthony Lisi of Worthington, Olivia Gilpin of Willoughby, Victoria Gilpin of Willoughby, Vincent Manning of Fishers, Ind., Sydney Manning of Fishers, Ind., Maegen Manning of Chagrin Falls, and Ryan Manning of Chagrin Falls; sister, Elsie Barba of Girard; and many nieces and nephews.
Preceding her in death were her husband, Peter Lisi; brothers, Louis, Toby and George; and sisters, Theresa and Angeline.
Friends may call at the McMahon-Coyne-Vitantonio Funeral Home, 38001 Euclid Ave., Willoughby, Wednesday from 4 to 8 p.m.
A Mass of Christian Burial will be at the Immaculate Conception Church, Willoughby, Thursday at 1 p.m.
Interment will be at All Souls Cemetery in Chardon Township.
In lieu of flowers, donations may be made to Hospice of the Western Reserve, 5786 Heisley Road, Mentor, OH 44060.
Please visit www.MCVfuneralhomes.com to view this obituary and to sign the guestbook.
Guestbook Entries
« Be the first to sign MARY PALMA INFANTE LISI guestbook.
---