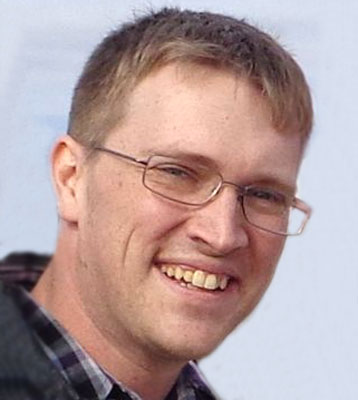 ADAM G. KETTERING
SAN DIEGO – Adam G. Kettering, 31, formerly of Greenville, Pa., passed away unexpectedly after a brief illness Saturday morning, July 6, 2013, at Sharp Memorial Hospital in San Diego.
Adam was born in Youngstown on July 13, 1981, to George E. and Debra R. (Ingram) Kettering.
He was a 2000 graduate of Reynolds High School, and was a 2006 graduate of the Pennsylvania Culinary Institute Le Cordon Bleu, Pittsburgh. Adam was currently employed as the Executive Chef of the Offshore Tavern in San Diego, and had previously worked as an Executive Chef in Santa Cruz, Calif. and Las Vegas. He was of the Protestant faith, and he was an avid Pittsburgh Steelers fan, enjoyed creating Techno Dance music, and deeply loved his dogs, Kojac and Clara.
Adam is survived by his parents of Greenville; a sister, Katelyn Struthers and her husband, Andrew of Jackson Center, Pa.; his maternal grandmother, Dorothy Ingram of Brookfield; and his only nephew, Jordan Struthers.
He was preceded in death by his maternal grandfather, William Ingram, and his paternal grandparents, Glenn and Dora Kettering.
Memorial contributions may be made to Strayhaven Animal Shelter, 94 Donation Road, Greenville, PA 16125
Funeral services will be held at 8 p.m. on Thursday, July 11, 2013, at the Loutzenhiser-Jordan Funeral Home and Cremation Services Inc., 366 S. Main St., Greenville, with the Rev. Jodie Smith, officiating.
Friends may call from 5 to 8 p.m., Thursday, July 11, 2013, at the funeral home.
Visitors may visit www.loutzenhiser-jordanfuneralhome.com to sign the online guestbook and to view a video tribute.
Guestbook Entries
"George, I am truly sorry for the loss of your son. You must have been very proud of him. I wish I might have known him."
» Marc E. Minto on July 9, 2013
"My heart is heavy, and I pray God will see you and your wife through this time."
» jeanie loreno on July 11, 2013
"My heart is saddened, and I Pray God will help you and your wife through this time."
» Jeanie Loreno on July 11, 2013
Sign the Guestbook
---