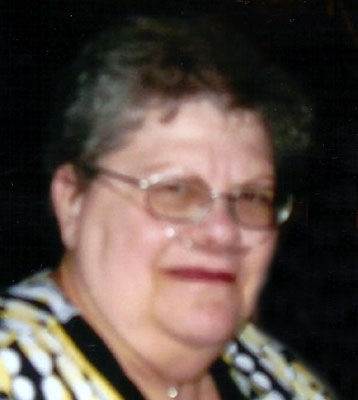 SHIRLEY A. COWHER
AUSTINTOWN – Shirley A. Cowher, 73, passed away Sunday, June 30, 2013, at Northside Medical Center.
Born March 23, 1940, in Coitsville, she was the daughter of Edward Hayes and Catherine (Staron) Cowher.
Shirley retired in 1997 from Packard/Delphi Electric after 30 years of service.
She enjoyed sewing, quilting, crafting, and making cards. She was a member of several sewing and quilting guilds. She was very family oriented and did her best to keep everyone in touch across the miles. She was not afraid to speak her mind but will be remembered as loyal and loving to everyone. Shirley was loved by many and loved many, she will be greatly missed.
Survivors include brothers Richard "Pat" (Dorothy) Cowher of Columbus and Kenneth "Woodie" (Toni) Cowher of Tionesta, Pa.
She was the "fun" aunt to so many nieces and nephews, then great-aunt, and most recently she took joy in meeting her great-great-nieces and nephews. She had many, many good friends throughout the years, her "army" buddies from her school days, her friends from working at Packard-Delphi, her sewing and crafting friends and more.
She was preceded in death by her parents; brothers Donald and Robert Cowher; sisters Thelma Kelly and Etta Brown; and a nephew, Chuck Cowher.
A memorial service will be held at 2 p.m. on Wednesday, July 3, 2013, at the Lane Family Funeral Homes, Austintown Chapel.
Arrangements have been entrusted to the Lane Family Funeral Homes, Austintown Chapel.
Family and friends can visit www.lanefuneralhomes.com to send condolences.
Guestbook Entries
« Be the first to sign SHIRLEY A. COWHER guestbook.
---