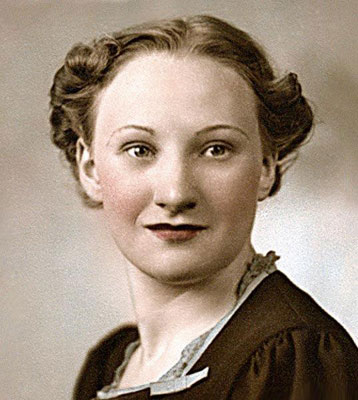 AGNES M. CALDWELL
YOUNGSTOWN - Agnes M. Caldwell, 93, passed away peacefully Saturday morning, June 29, 2013, at AustinWoods Health Care Center in Austintown.
Agnes was born Nov. 15, 1919, in Youngstown, a daughter of the late James and Katherine Eadie Turnbull, and was a lifelong area resident.
During World War II, she worked in the steel mill at Youngstown Sheet & Tube, and she later held various jobs in the area throughout her life.
Agnes was a top-notch swimmer, winning several gold medals competing in the Senior Olympics, both locally and nationally, and she swam up until the age of 91.
She was a member of Cornersburg Baptist Church.
Agnes leaves a son, Thomas Hunn of Cortland; two daughters, Carol Teno and Bonnie Wolikow, both of Youngstown; and several grandchildren, great-grandchildren, and great-great-grandchildren.
Two sons, Jack Hunn and Joseph Choma, as well as several brothers and sisters, preceded Agnes in death.
Family and friends may call from 5 to 7 p.m. on Wednesday, July 3, at Kinnick Funeral Home, 477 N. Meridian Road, Youngstown, where a memorial service will take place at 6:30 p.m.
Visit kinnickfuneralhome.com to view this obituary and to send condolences online to Agnes' family.
Guestbook Entries
« Be the first to sign AGNES M. CALDWELL guestbook.
---