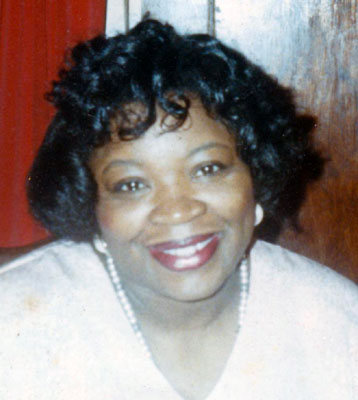 DELORES (JACKSON) ARMSTRONG
YOUNGSTOWN – Services will be held on Friday, Jan. 18, 2013, at 11 a.m. at the McGuffey Road Church of Christ for Ms. Delores (Jackson) Armstrong, 64, who passed away Saturday, Jan. 12, 2013.
Delores, affectionately known as "Lodie," was born Oct. 20, 1948, in New Orleans, a daughter of Herman Sr. and Imogene Jackson.
She was a 1967 graduate of South High School. She was a Home Daycare Provider for the State of Ohio. Because of the passion she had for life, she touched many families lives that entered her home. She was a member of the McGuffey Road Church of Christ, where she served as a Sunday School teacher.
Lodie was very creative. She loved to draw and make creative floral arrangements. She enjoyed playing games with her family and friends, and especially playing Bonanza with her sisters-in-law.
Lodie leaves to cherish her memory, a daughter, Regina (Mike) Jordan; two sons, DeWayne (Terri) Armstrong and Nathaniel (Marie) Armstrong III, all of Youngstown; grandchildren, Cyara, Mone`, Mikayla, "Lil" Wayne, Brandon, Zhane`, Iindia, Nathaniel IV, Christian, Shannon, Mike and Rhea; thirteen great-grandchildren; three brothers, Felix (Delores) Jackson and Aaron (Anna) Jackson, both of Youngstown and David (Blanche) Jackson of Baltimore; a sister-in-law, Yolanda Jackson; two special friends, Gardenia Person of Columbus and Helen Scott of Youngstown; and a host of nieces and nephews.
She was preceded in death by her parents, Herman and Imogene Jackson; two brothers, Herman Jackson Jr. and Larry Jackson Sr; and a great grandson, Rayvon.
Friends may call Friday from 10 to 11 a.m. at the church.
Arrangements have been entrusted to the L.E. Black, Phillips & Holden Funeral Home.
Guestbook Entries
son
"I'm gonna miss you mommy!!"
» Nathaniel Armstrong III on January 16, 2013
"Rest in Peace Lodie, will always love you and will miss you... Wanda"
» Wanda Jackson-Baker on January 16, 2013
"I was so sorry to hear about your loss; God will continue to take care of you and your family."
» Carol Briggs on January 18, 2013
Sign the Guestbook
---