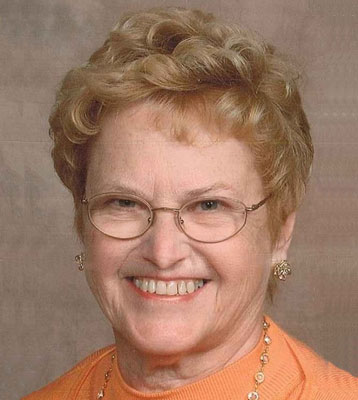 DR. BARBARA ANN ERICKSON
NEW SPRINGFIELD – Dr. Barbara Ann Erickson, 76, Ph.D., RN, MSN, CNS, APRN, CCRN-Retired, passed away peacefully at St. Elizabeth Boardman Health Center, on Jan. 3, 2013, following a very sudden illness.
Barbara was born on Dec. 28, 1936, to Addie May Carr Erickson and John Joseph Erickson Sr. in Fairmont, W.Va.
Barbara was a 1955 graduate of Woodrow Wilson High School and a 1962 honors graduate with a Bachelors of Science in Nursing (BSN) from St. John College of Cleveland. She graduated with a Master of Science in Nursing (MSN) as a cardiovascular clinical nurse specialist (CNS) from The Catholic University of Nursing in 1971 and in 1988, graduated from the Union Institute and University of Cincinnati with a Ph.D. in Nursing. She held a certificate of authority from Ohio Board of Nursing for Advanced Practice of Nursing in Ohio from 1997 to present.
During her 22 years of service with the Sisters of the Humility of Mary, she was initially known as Sr. Mary Brian and then later as Sr. Barbara Ann. Barbara left the community in 1978 to care for her invalid mother.
Dr. Erickson was known for her work in cardiac nursing and lectured and published extensively on the topic. Her book "Heart Sounds and Murmurs Across the Lifespan," Mosby, 2003 4th edition is online at Elsevier's Nursing Consult. Barbara taught at the National Teaching Institute (NTI) of the American Association of Critical Care Nurse (AACN) since its start in 1974 and taught the Heart Sound Interactive Sessions for the NTI from 1979 to present. Barbara, a member of the AACN from 1970 until her death, was an ambassador of AACN. She was nationally certified by AACN as a CCRN from January, 1976, CCRN-Retired, as of August of 2003. She was also awarded the 2012 Flame of Excellence Award from the AACN in May of 2012.
As the founding member and first President of the Northeastern Ohio Chapter of AACN (NEOAACN), founded in 1972, Barbara remained active on the Board or as an Officer of NEOAACN until her death.
Barbara held numerous hospital, and educational appointments including St. Elizabeth Health Center, Forum Health, Youngstown State University and Seton Hall University. Her love of clinical nursing and passion as a patient/family advocate was well known.
From 1990 she served as a Clinical Research Analyst for the Medical Decision Capital Making Society of Youngstown.
Barbara was an active member of St. Paul the Apostle Church and served on the Human Needs committee.
Barbara leaves a very dear friend with whom she made her home, Patricia Loibl; her sister-in-law, Miriam Erickson; her nieces and nephews, Deborah (Ronald) Parrag, Barbara Stiner, Mary (Betsy) Howard, Raymond Stein, Charlene Stein, Carl Erickson of Peabody, Mass., Stuart Erickson of Marblehead, Mass., Susan Erickson of Beverly, Mass., Drew (Michelle) Erickson of Marblehead, Mass., Dana (Frank) Northcutt of Lowell, Mass., Craig (Carlyene) Erickson, Stoneham, Mass., and Eric (Jennifer) Eerickson of Marblehead, Mass.; and numerous great-nieces and nephews and great-great-nieces and nephews. She also leaves behind many friends in the nursing and teaching community.
Barbara was preceded in death by her parents; her brother, John J. Erickson Jr.; her sister, Mary K. Stein; her brother-in-law, Raymond K. Stein; and a niece, Carol Ann Stein.
Friends may call on Monday, two hours before the service at St. Paul the Apostle Church in New Middletown from 9 to 11 a.m. with a Mass of Christian Burial at 11 a.m.
In lieu of flowers, Barbara requested that contributions be made to St. Paul the Apostle Church or to a charity of the donors' choice.
Arrangements handled by the Clemente Funeral Home in New Middletown.
Visit www.clementefuneralhomes.com to view this obituary and to send condolences.
Guestbook Entries
"When I was a young nurse at St. Elizabeth Hospital, Barbara was my role model, teacher, mentor and then dear ffriend. Her life has touched countless friends, nurses doctors, and their patients. I'm certain Our Lord has welcomed her in Heaven with a joy filled embrace and "well done, good and faithful servant!""
» Patti Coughlin Dalleske RN MSN on January 5, 2013
"My sympathy for the family of a wonderful friend, mentor and colleague."
» Cindy Wetzel on January 6, 2013
RN MSN
"When I first graduated from nursing in 1975, I had the privelage of being mentored by Dr. Erickson. She was a great non confrontional and patient mentor. She gave all nurses a great foundation as well as inspired all. I know she is resting in God's heavenly place because of all the good graces she bestowed on all people she touched. She will be sadly missed."
» Karen Leebaw-Staib on January 6, 2013
"As a new nursing graduate in 1962,Sr Mary Brian was my Head Nurse,later my Supervisor.She was a role model, the best teacher and later,our dear friend.She was always pleasant and was prepared to offer words of encouragement.She will be missed; however we are certain The Good Lord had a plan for her, which we are not able to understand at this time.Richard & I will certainly miss Barb.Everyone loved her."
» Yvonne & Richard Hunter on January 7, 2013
"my condolences to the family i also was a young nurse mentored by barb a later called her my friend iadmired her and strive to be like her ! she will be gretly missed"
» karen campf on January 11, 2013
3M Infection Prevention
"I got to know Barb when I worked with her during her Heartsounds programs at the annual NTI meetings in the mid-late 90's. We have been friends ever since. She and Pat hosted a very nice dinner at their home during one of my visits to Ohio. We made a point to touch base on a regular basis, talking about our gardens, and all the critters we had. This is a very sad day as I have learned of her passing. My thoughts and prayers go out to Pat as the loss of your wonderful friend must be difficult. Barb was one of the most intelligent, warm and caring people I have had the pleasure of meeting and working with. she surely will be missed at the NTI meeting as she had become the face of the "Heartsounds" program."
» Deb Penner on February 21, 2013
Sign the Guestbook
---