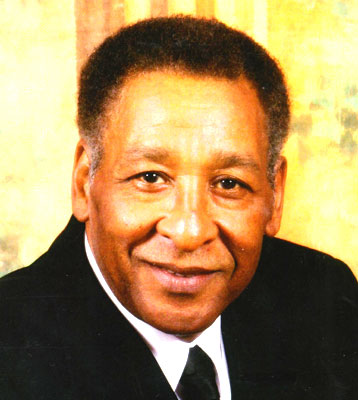 WILLIE WILLIAMS JR
YOUNGSTOWN – Mr. Willie Williams Jr., 74, entered into eternal rest Wednesday, Feb. 20, 2013, at Beeghly Oaks Skilled Nursing & Rehab Center.
Willie was born May 12, 1938, in Autaugaville, Ala., to Willie Williams Sr. and Phibbie Bishop Williams. At the age of 11, his mom brought him and his sister to Youngstown.
He attended Youngstown City Schools and graduated from East High School in 1956.
Following high school, Willie worked for over 20 years at the Youngstown Sheet & Tube Company. Having been promoted to the Metallurgical Engineering Lab, Willie was awarded funds through Youngstown Sheet & Tube to further his education at Youngstown State University, where he earned a Bachelor of Science degree in Business Administration in 1976.
After the closing of Youngstown Sheet & Tube, Willie began his career in Management as a Shift Foreman at Packard Electric. He continued his career in Management at General Motors, working for nearly 20 years as a Foreman, prior to retiring in 1998.
During his tenure at General Motors, Willie was again awarded educational funds, which afforded him the opportunity to return to school and earn an Executive MBA degree from Baldwin Wallace University.
Aside from his educational and career accomplishments, Willie was well known and widely respected for his leadership in civic affairs and community service. He was noted as a "people person," an advocate with an unquenchable passion for helping others, whether it was coaching the Little Redman football team, promoting concerts, organizing trips to Historically Black College football games, or sitting in a boardroom with administrators and city leaders. He was committed to making a difference in his family, his community and in the lives of those he was "called" to serve.
Willie was a member of the Community Mobilization Coalition and board member of the Mayor's Human Relations Committee. He was a lifetime member of the NAACP and served as Vice-President of the Youngstown Chapter.
On Feb. 26, 1968, Willie became and remained an active member of the social and civic organization, Covenant Lodge No. 59 F.&A.M., of which he was a past Master. Additionally, Willie served as Past Illustrious Potentate of Al Asir Temple No. 210 and Past Imperial Deputy of the Oasis of Youngstown. He also served as the first Noble Advisor to the Daughters of Al Asir Court No. 200.
Willie was honored in October of 2011 by the Mayor of the City of Youngstown, the Honorable Charles P. Sammarone, for his contributions to the Al Asir Temple No. 210 and the Al Asir Court No. 200.
Willie was a member of the Jerusalem Baptist Church since 1951, where he sang with the men's choir and served as a Trustee on the Executive Board of the church.
He leaves to cherish his memory and continue his legacy of leadership and service, three children, Karyn Scott (Craig) of Cranberry Township, Pa., Karla Randall (Craig) of Canfield and Willie Williams III of Youngstown; one sister, Phibbie Underwood of Youngstown; three granddaughters, Kyona Hooker (Kerri), Khia Chukudebelu (Chuk) and Kierra Williams; seven grandsons, Kevin T. Moses Jr., Lance Randall, Kyle Randall, Daylon Williams, Craig Randall, Willie B.J. Williams, and Ryan Clark; one great-grandson Jaylen Chukudebelu, and another on the way; one niece, Darcy Underwood; and a host of family and friends.
Willie was preceded in death by his parents and one sister, Mary Long.
Friends may call Thursday from 5 to 7 p.m. at the L.E. Black, Phillips & Holden Funeral Home, with memorial services beginning at 5:45 p.m., and 10 to 11 a.m. Friday at the New Bethel Baptist Church. Funeral services will begin on Friday at 11 a.m. at the church.
Guestbook Entries
"On behalf of the YSU Black Alumni Chapter, we are saddened by your loss. Willie was a very valuable member of the Black Alumni Chapter and will be sorely missed. You have our prayers and sympathy."
» Arlene Floyd on February 27, 2013
"Rest In Peace "
» Marlene Forney on March 1, 2013
Sign the Guestbook
---