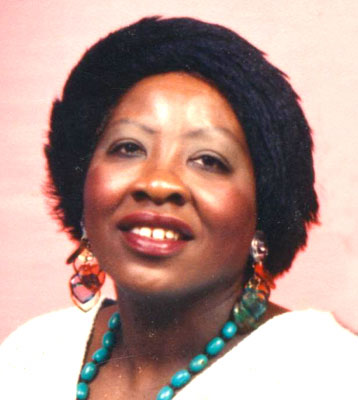 PATRICIA ANN TAYLOR
YOUNGSTOWN – Services will be Thursday, Feb. 28, 2013, at 11 a.m. at the L.E. Black, Phillips and Holden Funeral Home for Mrs. Patricia Ann Taylor, 67, who departed this life Saturday, Feb. 23, 2013, at Dandridge Burgundi Manor.
Mrs. Taylor, lovingly called "Pat," was born Jan. 5, 1946, in Youngstown, a daughter of Henry Scott and Dorothy Daniels.
She was a 1965 graduate of Campbell Memorial High School and a former member of the Phillips Chapel Church of God In Christ.
Patricia had worked at the Pick Ohio Hotel for several years. She enjoyed crafts, especially floral arrangements and card making.
She leaves to cherish her memory, her stepfather, Freddie Wright of Youngstown; a son, Jerome Daniels of Florida; two aunts, Rosemary Scott of Gilbert, Ariz. and Phyllis Carwell of Detroit; her favorite cousin, Diane Crenshaw of Detroit; her caregivers, Edith Butler and Marcel Boatwright, both of Youngstown; god sister Shirley Hill of Campbell; close friends, Marveen Reynolds and Frank and Lois Butler, all of Youngstown; and a host of family and friends.
She was preceded in death by her parents, Henry Scott and Dorothy Daniels-Wright; her husband, Paul E. Taylor, whom she married Dec. 6, 1984, and who passed away in 2012; and an infant brother.
There are no calling hours.
Arrangements entrusted to the L.E. Black, Phillips & Holden Funeral Home.
Guestbook Entries
Sign the Guestbook
---