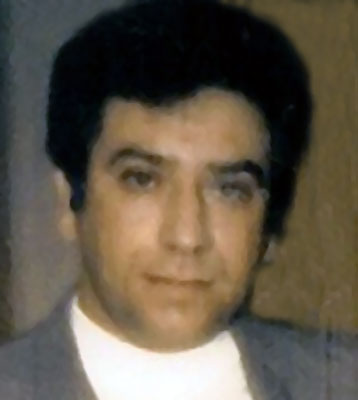 JOHN J. 'BABY JOHN' DESANTIS
SURFSIDE BEACH, S.C. – John J. "Baby John" DeSantis, 73, died Tuesday, Feb. 26, 2013, at his residence, surrounded by his loving wife and family.
Born in Pittock, Pa., he was a son of Lorenzo and the late Velia DeSantis.
John was a U.S. Marine Corps veteran, karate black belt expert and an avid painter. A devoted grandfather, he loved spending time with his grandchildren.
Surviving in addition to his father, Lorenzo of Boardman, is his wife of 43 years, Shirley DeSantis of Surfside Beach; a son, John Lorenzo DeSantis of Surfside Beach; two daughters, Deborah (Alan) Nicholas of Surfside Beach and Gina (David) Whritenour of Lumberton, N.C.; five grandchildren, Joseph DeSantis, Lizlynn, Kendall and Allan Peters, Nadine Whritenour; a brother, Frank (Michele) DeSantis; and a sister, Florence (Paul) Harkey.
A Mass of Christian Burial will be held at 9:30 a.m. Saturday at St. Michael Catholic Church with Father John Bosco officiating.
Burial will follow at Hillcrest Cemetery.
The family will receive friends from 6 to 8 p.m. Friday, with a prayer vigil to be prayed at 6 p.m. at the Goldfinch Funeral Home, Beach Chapel.
Memorial contributions may be made in John's name to Regency Hospice, 11943 Grand Haven Drive, Suite A, Murrells Inlet, SC 29576.
Visit www.goldfinchfuneralhome.com/obituaries, where an online guestbook is available.
The Goldfinch Funeral Home, Beach Chapel is in charge of the arrangements.
Guestbook Entries
"Dear Shirley, Fond memories of Johnny. Hopefully, my mom & Dad are laughing with him now. Love, Tom & Anne Navarra "
» tom navarra on February 27, 2013
"Good bye old friend,Shirley, God bless you and your family. Ed & Jean"
» edward fleischer on February 27, 2013
"Flo & Frank my deepest sympathy what a great guy sorry for your loss."
» Joe Petrella on February 28, 2013
"John was a great guy. I always enjoyed working with him."
» Ken Carter on February 28, 2013
"Shirley and family , sincerely sorry to hear of my friend John passing . He was a real union guy and a wonderful person . Thanks for all of your help and concern Johnny ."
» Mike Garthwaite on March 6, 2013
"I miss my father everyday. He was a great man and loved by everyone. I will see you again one day dad. I love you. "
» John L DeSantis on August 20, 2015
Sign the Guestbook
---