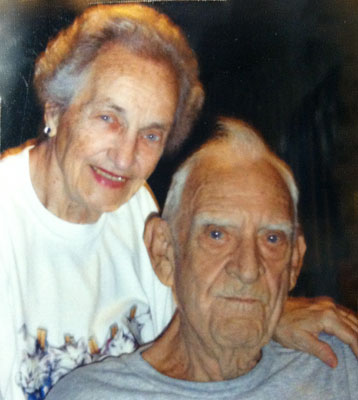 JACQUELINE J. TRITTSCHUH
"Together Again"
AUSTINTOWN - Funeral services will be held Friday at 1 p.m. at the Higgins-Reardon Funeral Homes, Austintown Chapel for Jacqueline J. Trittschuh, 85, who passed away Monday evening at St. Elizabeth Health Center.
She was born April 26, 1927, in DuBois, Pa., a daughter of the late John and Helen (Fry) Stewart.
Jacqueline was a graduate of The Rayen School. She taught ceramics and enjoyed auctions, arts, crafts and card clubs.
Her husband, Robert B. Trittschuh, whom she married April 28, 1946, passed away Oct. 18, 2008.
Jacqueline leaves her son, R. Bruce (Dorothy) Trittschuh of Austintown; four grandchildren, Keith (Debbie), Elizabeth, Matthew and Lauren Trittschuh; and nine great-grandchildren.
Jacqueline was also preceded in death by her son, Martin G. Trittschuh.
Family and friends may call Friday from noon to 1 p.m. at the funeral home.
Burial will take place at Green Haven Memorial Gardens.
Guestbook Entries
"I am sorry to hear about your mother. Jackie was a wonderful person who gave so much to others, she will be missed but is with Bob and Marty now."
» Dede on February 27, 2013
"BRUCE SO SORRY TO HEAR ABOUT YOUR MOM,WE JUST LOVED HER AND YUR FAMILY - TAKE CARE "
» Terry Gething on February 28, 2013
Sign the Guestbook
---