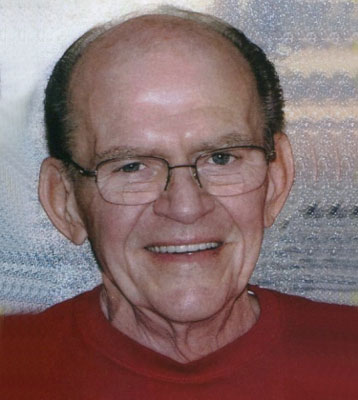 HERBERT E. 'HERBIE' HAKE JR. TSGT. U.S. AIR FORCE RETIRED
SUN CITY, ARIZ. – Former New Castle, Pa. resident and retired U.S. Air Force TSgt. Herbert E. "Herbie" Hake Jr., 79, died Feb. 15, 2013, in Surprise, Ariz.
Born Dec. 31, 1933, in New Castle, he was a son of Herbert E. Hake Sr. and Edith Watt Hake.
He was preceded in death by his former wife, Doris Jean Miner Hake, whom he married on April 22, 1956. He subsequently married Rosalie DeLorenzo Hunter on May 10, 1994.
Herb entered the Air Force in 1953 and began a 20 year career. He served one tour of duty in Vietnam, along with tours in Thailand, Germany, Indonesia and China.
During his career, Herb received the National Defense Medal, Good Conduct Medal and the Air Force Longevity Service Award. After retiring from the Air Force, Herb worked at Universal Rundle in New Castle, Waldon Management in Youngstown, for 18 1/2 years, and Securitas Security Service after moving to Sun City, until final retirement.
In addition to his wife, he is survived by two daughters, Claudia Hake Bistyga and Cheryl Hake Panella, both of New Castle; and two stepsons, William Hunter of Warrenville, Ill., and Joseph Hunter of Youngstown.
Herb was blessed with several grandchildren and great-grandchildren, Erin Bistyga Perez, Kyler Bistyga, Aydin Perez, Clifton Perez, Zachary Perez, Nicole Bistyga Frasso, Madison Frasso, Phillip Frasso III, Brady Frasso, Samantha Frasso, Katelyn Frasso, Richard Panella III, Alexis Panella, Ashley Hake, Miley Hake, Joseph Tate, John Tate, William Hunter, V., Michael Hunter, and Leah Rose Hunter. He is also survived by one sister, Donna Jean Hake Mittler.
In addition to his parents and his first wife, he was preceded in death by a son, Jeffery L. Hake.
Visitation will be Sunday, March 3, from 2 to 5 p.m. at the R. Cunningham Funeral Home and Crematory Inc., 2429 Wilmington Road in New Castle.
A memorial service with military honors will be held on Monday, March 4, at 11 a.m. at the Independent Methodist Church, 1921 New Butler Road in New Castle. The Rev. Frederick H. Gilbert will officiate.
Burial will be at Castle View Cemetery.
Please visit www.cunninghamfh.com to view this obituary and to offer online condolences.
Guestbook Entries
« Be the first to sign HERBERT E. 'HERBIE' HAKE JR. TSGT. U.S. AIR FORCE RETIRED guestbook.
---