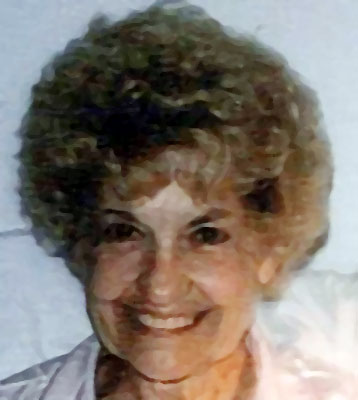 ELEANOR MANDA SIPE
NEW MIDDLETOWN – Services were held Monday morning at the Clemente Funeral Home for Eleanor Manda Sipe, 85.
Eleanor was born April 29, 1927, in Youngstown, a daughter of James and Ella Krell.
She was a manicurist at Ralph and Friends in Boardman and retired in the 1980s.
Eleanor is survived by her husband, Lawrence Sipe, whom she married Oct. 14, 1961; a son, Michael "Mick" Manda and his wife, Rina of Niles; her stepson, Gary Sipe and his wife, Kitty of Boardman; a stepdaughter, Janet Dyer and her husband, Jeff of New Middletown; a brother, James Krell and his wife, Margaret of Florida; a niece, whom she raised, Lynnette Swanson and her husband, Wallace of Boardman; a niece, Jeanette Collinsworth and her husband, Steve of Cornersburg; 13 grandchildren; and 12 great-grandchildren.
Eleanor was preceded in death by her son, Samuel Manda; a sister, Betty Jane Lawrence; and a grandson, Michael Manda III.
Please visit www.ClementeFuneralHomes.com to view this obituary and to send condolences.
Guestbook Entries
Sign the Guestbook
---