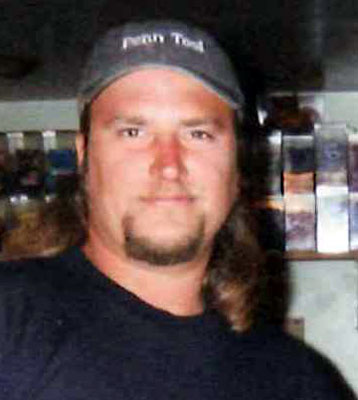 BRANDON R. WILLIAMS
AUSTINTOWN – Brandon R. Williams, 37, passed away Feb. 23, 2013, at his home.
He was born May 30, 1975, in Warren, the son of Martin Williams and Dona Steele.
Brandon was a graduate of Jackson-Milton High School.
He enjoyed riding four-wheelers and motorcycles. He loved to fish and horseback ride with his father-in-law, but the one thing he loved most, was spending time with his family, especially his three sons.
He will be dearly missed by his loving wife, Jackie, whom he married Aug. 25, 2005; his three sons, Dylan Williams, Michael and Mark Butcher, all of Austintown; his father, Martin (Paulette) Williams; his mother, Dona (Bill) Steele; three brothers, Ryan Williams, John Kollar and William Steele; two sisters, Wanda Snider and Georgia Boyles; mother and father-in-law, Jack and Stella Skinner; brother-in-law, Brad Whited; and sister-in-law, Tracey Halatek.
Brandon was preceded in death by his brother-in-law, Scott Skinner and his grandparents.
Friends will be received from 4 to 7 p.m. on Thursday, Feb. 28, 2013, at the Lane Family Funeral Homes, Austintown Chapel.
Funeral services will be held Friday, March 1, 2013, at 10 a.m. at the Austintown Chapel. 
Interment will be at Brunstetter Cemetery.
Guestbook Entries
cousin
"Soooo very sorry to hear of this.. So Sad :(,,, our prayers and hearts go out to the families....."
» Marilyn & Ken McNeish on February 27, 2013
"I am so sorry for your loss! You are in my thoughts and prayers "
» Debbie Howell on February 27, 2013
"So devasting, you are all in our thoughts and prayers. Brandon was like a son to me, I will always have fond memeories of the times we shared."
» Cookie Bell on February 28, 2013
Sign the Guestbook
---