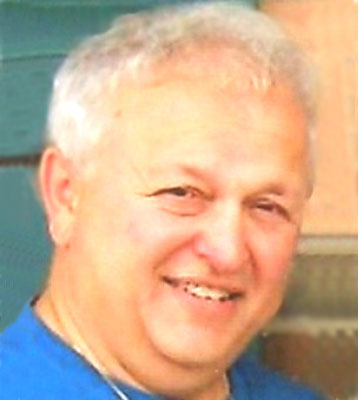 ANTHONY J. ARENA
NESHANNOCK TOWNSHIP – Anthony J. Arena, 59, passed away the morning of Feb. 26, 2013, at UPMC Presbyterian Hospital in Pittsburgh.
Born in New Castle, Pa. on April 21, 1953, Anthony is the son of Christmas J. and Sally Gentile Arena.
His father survives in New Castle and his mother preceded him in death.
Surviving at home is his wife, the former Ivana Marchionda, whom he married Aug. 6, 1977.
Anthony had worked for Reed Oil Company in sales for industrial products. He was a 1971 graduate of Mohawk High School and earned a degree from Youngstown State University in 1975.
Anthony enjoyed golfing, hunting and was a member of the Mahoning Sportsman Club. He was an avid sports fan who loved the Pittsburgh Steelers, Pirates and Penguins.
He will be sadly missed by all his family and friends.
In addition to his wife, Ivana, Anthony is survived by his brother, Nicholas Arena of New Castle; his sister, Loretta Cooper and her husband, Brian of Edinburg; and his brothers-in-law and sisters-in-law, Anna Vitucci, Tony Marchionda, Mary Marchionda, Luisa Rubino and husband Carlo, Frank Marchionda and wife Sue, Mario Marchionda and wife Angie, Giuseppe Marchionda and wife Karen, Ennio Marchionda and wife Laura and Teresa Holmes and husband Dana; and numerous nieces, nephews, great-nieces and great-nephews.
In addition to his mother, Anthony was preceded in death by his sister-in-law, Nancy Arena.
Visitation is Thursday from 9 to 11:15 a.m. at the Ed and Don DeCarbo Funeral Home and Crematory, 3000 Wilmington Road.
A procession will leave the funeral home on Thursday at 11:15 a.m. for St. Lawrence Church, Christ the King Parish, where a Mass of Christian Burial will be celebrated at noon. The Rev. Father James Downs, pastor of Christ the King parish, will officiate. Entombment will follow.
Please visit www.decarbofuneralhome.com to offer online condolences to the family.
Guestbook Entries
"Rest in peace with our King Jesus, Anthony you will be sadly missed by Linda and I."
» Gary ingram on February 27, 2013
Sign the Guestbook
---