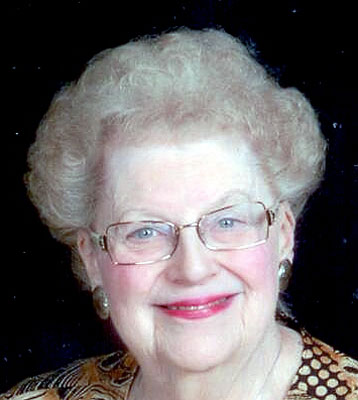 VERNA MAE (ROHRER) HASSAY
YOUNGSTOWN – Funeral services will be held on Wednesday at 10 a.m. at St. Luke Catholic Church, with Pastor Joseph Fata officiating, for Verna Mae (Rohrer) Hassay, 82, who entered into rest on Feb. 23, 2013.
Verna was born on Aug. 2, 1930, in Youngstown, the daughter of William Rohrer and Veronica (Lehnerd) Rohrer.
She was a 1949 graduate of Struthers High School. She was very active on the Reunion Committee.
Verna's parents owned and operated Rohrer's Candies in Struthers. She worked in the family business for many years. She was rightfully proud of the excellent products they produced.
Verna also was a homemaker for her surviving husband, Ed Hassay and their three children.
She married Ed on June 26, 1954. Their oldest son, Glenn resides in Struthers, with his wife, Marilyn. Their son Jim resides in Boardman. The youngest son, Attorney Wayne Hassay lives in Hilliard, with his wife, Liz. Verna also leaves behind three wonderful grandchildren, Elliott Hassay, Blake Hassay and Anne Hassay.
Verna was a charter member of St. Luke Catholic Church in Boardman. She was a member of Jednota Branch No. 260 and Saxton Branch No. 22.
She enjoyed crocheting. Verna made many an afghan for family and friends. She also donated afghans to those in need. She was an active member of card clubs with her beloved friends. Her favorite trip, was a trip to the nearby casinos, seldom winning, but always having fun.
The Hassay family has entrusted their loved one to the care of the Wasko Funeral Home.
Friends and family may call at the Wasko Funeral Home in Campbell on Tuesday from 4 to 7 p.m. and again Wednesday from 9 to 10 a.m. at St. Luke Catholic Church, prior to the Catholic Mass at 10 a.m.
Interment will be at John's Cemetery in Lowellville.
Visit www.waskofamily.com to view this obituary and send the Hassay family condolences.
Guestbook Entries
"I was so saddened when I had learned Aunt Verna Mae had died. She had always been one of my favorite. She was always so jolly and had a smile on her face. We spent so many fun times at their house on the holidays. She always made it fun and her candy was the best. I am so glad I got to visit her and Uncle Eddie when I visited in October. I will pray for Uncle Eddie, Glen, Jim, Wayne and their families. I know they have great memories of their lifetime together."
» Carole Hassay Durkin on February 26, 2013
Sign the Guestbook
---